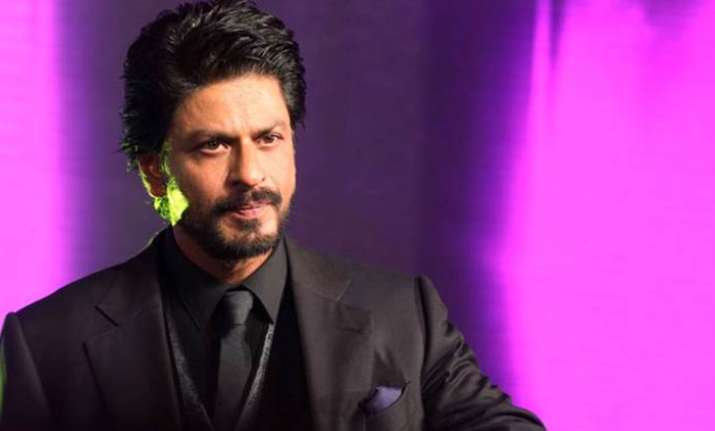 Shah Rukh Khan is on a heart-winning spree and we can clearly see that. His humble nature and a great sense of humour has always kept him in the limelight. 

Last month, Shah Rukh Khan made an appearance on the prestigious TED Talks in Vancouver. In the session, we can see SRK being candid about everything ranging from his Bollywood career to the internet. It took place on April 27th, 2017. 
Today, SRK took to Twitter to share the video of his session at TED Talks on his official Twitter handle. Just as witty he is, the session was humorous and entertaining as we expected it to be. With the release of the official video, we're going to share some inspiring quotes by SRK that have won the internet. 
He summed up his Bollywood career in a single quote: 
"I sell dreams and I peddle love to millions of people back home in India, who assume that I am the best lover in the world."
On time and ageing: 
"I looked at my face and realised I am starting to look more and more like my wax statue at Madame Tussauds."
Inspired millions to take the charge and change the world: 
"You can use your energy to spread the darkness of destruction or you can use it to spread the joy of light to millions."
Also Read: Shah Rukh Khan speaks his heart out on Ted Talk & we can't agree more!
His views on ideas & dreams: 
"We had expected an expansion of ideas and dreams; we had not bargained for the enclosure of judgment."
His witty take on humanity: 
"Humanity is a lot like me. It's an aging movie star, grappling with all the newness, wondering whether she got it right."
Rumour has it that Shah Rukh Khan will soon host an Indian version of TED Talks with the name 'TED Talks India: Nayi Soch'. We're eagerly waiting for the first look of the very first global Hindi talk show to be out. Till then, wait is all ours! 
Also Read: Shah Rukh Khan's first TED Talk: From humour to lungi dance, see pics and videos