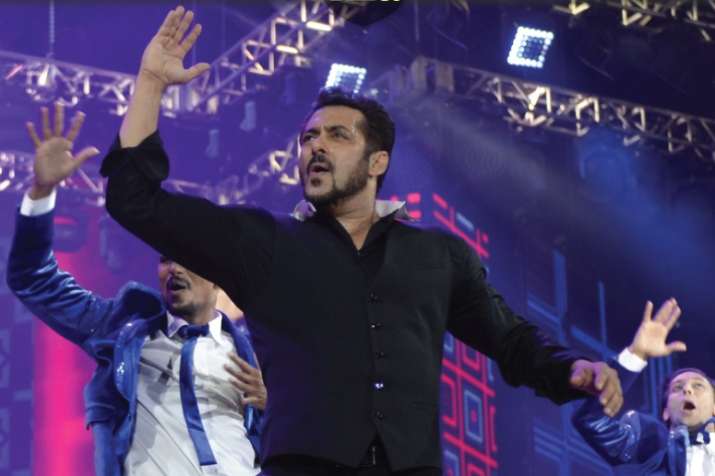 The International Indian Film and Academy (IIFA) Weekend and Awards are all set to kickstart from the next month in Bangkok. The gala is returning to the country after a decade, promising not just Bollywood's glitz and glamour but support to environmental causes and cinema memorabilia as well.  It will take place from June 22-24 at Siam Niramit Theatre, which is embellished by Thai heritage, art and culture. It also hosts the country's most-popular theatre production.
Wizcraft International, the producers and creators of the IIFA, are gearing up to put up a Bollywood entertainment show interspersed with cultural elements from Thailand. Andre Timmins, one of the three forces behind Wizcraft International, told IANS:
"We're excited to go back to Bangkok. There are a lot of interesting things we are doing and we hope this edition becomes exciting for people to come and have fun."
We've got the man himself on stage! Wizcraft co-Founder and Director, @wizsabbas, announcing #IIFA2018 venue and dates! #Wizcraft pic.twitter.com/RcOPLUt22m

— IIFA Awards (@IIFA) May 17, 2018
Lisbon and Paris were the other places they were considering for this year.
"But we chose Bangkok because we felt it's close by and this year we thought we will go somewhere close. And Bangkok is a place that has changed tremendously. There are more flights, hotels, restaurants and our industry loves Bangkok," Timmins said.
The main awards gala on the last day will be hosted by the inimitable Riteish Deshmukh and Karan Johar, both known for their quick wit. Among the performers will be stars like Ranbir Kapoor and Shahid Kapoor.
For Ranbir, returning to the IIFA stage would be special as he had won the Best Debutant Award at the 2008 Bangkok edition of the gala."
That's @karanjohar working his magic with words and audience alike! #KJo #IIFA2018 pic.twitter.com/Eb3fYxTYR0

— IIFA Awards (@IIFA) May 17, 2018
The IIFA Rocks, a musical night which precedes the IIFA Awards ceremony night, will be co-hosted by Ayushmann Khurrana and Katrik Aaryan. Adding a unique charm to the event will be composer Pritam.
"Pritam is doing a very interesting piece using a lot of local Thailand musicians and instruments. He is putting together something very different," Timmins said.
Apart from the visual spectacle they intend to offer, they IIFA has tied up UN Environment for the campaign "Beat Plastic Pollution", the theme for World Environment Day 2018. Actress Dia Mirza, the UN Environment goodwill ambassador for India, will front this.
They have also partnered with Woosh Washing Expert to support the cause of equality at home - 'Barabari Ghar Se Shuru', which will raise awareness for women empowerment and gender equality.
Additionally, with an aim to preserve cinema heritage, this year IIFA Foundation will be collaborating with Osian's auction house to showcase vintage cinema memorabilia at an exhibition event .
"Because we celebrate cinema, we would also like to do something towards saving Indian cinema, whether it's archives, posters or showcasing our heritage through the years. We are doing an exhibition in collaboration with Osian's," said Timmins.
There will also be a IIFA-FICCI forum focusing on business-related elements.
Last year, Karan Johar's "Nepotism rocks" stunt on the stage sparked a controversy in Bollywood. Are they going to be more careful about the show's script this time?
"We definitely are going to look at that. Every year is different, every year we use different scriptwriters and we will keep this in mind," Timmins said with a laugh.