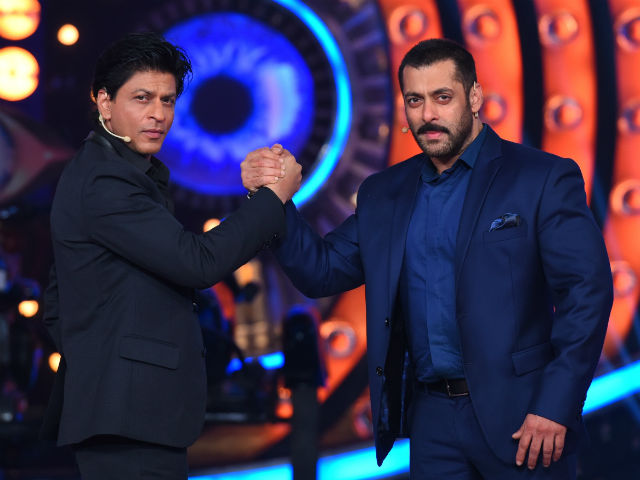 Superstar Shah Rukh Khan, who shares a great bond with another superstar Salman Khan recently talked about working with his friend and said that people overreacted to Karan-Arjun coming back and even actress Rakhi would have felt bad about it.
While talking to the leading daily when SRK was quizzed on working with Salman, he revealed that Karan- Arjun has made a comeback so many times that even he felt that how many times that is going to happen. The actor laughed it out saying that Rakhi who, played the role of Karan and Arjun's mother would have felt bad that these two people are coming back so many times.
Shah Rukh said, "Sometimes, I feel how many times will Karan-Arjun keep coming back? By now, even Rakhee ji would have felt bad that Karan and Arjun are coming back so many times; itna bhi nahi bulaya tha maine (I didn't call them so many times) (laughs). I find it odd."
SRK further said that when he came to Mumbai for work, Salman was already into films, thus there was a sense of maturity in terms of profession. He went on to say that both of them are hot-headed. He added on a lighter note that they will have issues but all is well before another public fight.
Both the actors were spotted together many times on small screen. But, after 'Karan Arjun', Salman and SRK have not worked together in any film. However, SRK will be seen doing a cameo in Salman's upcoming film 'Tubelight'.