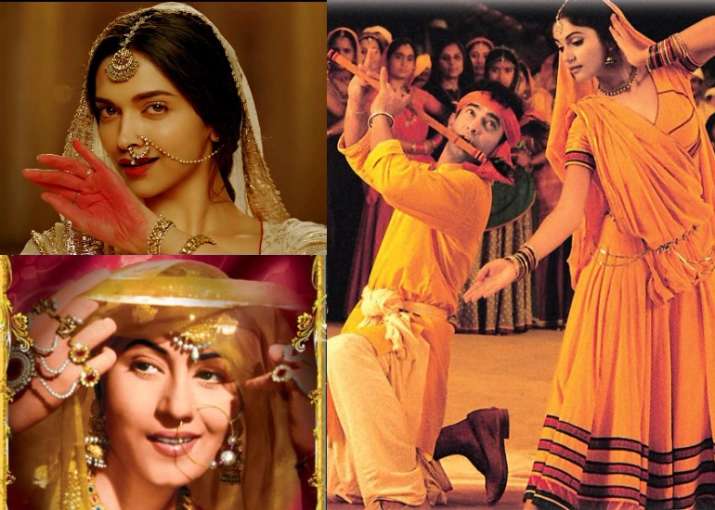 Bollywood has always given us reasons and songs to celebrate the traditions and festivals of our nation. One of the reasons for its popularity is that it brings to the celluloid the vibrancy and diversity of our culture. So, on the special occasion of Janmashtami 2017, we bring to you Bollywood songs that immortalized the ethereal love story of Radha and Krishna.
Daiyya Re Daiyya Yashoda Maiya Issko Sambhal (Aasra)
One of the most interesting and intricate compositions (by Laxmikant-Pyarelal) on the theme of the Radha-Krishna amour, here Radha complains to Krishna's mother Yashoda about her son's flirtatious ways. Lata Mangeshkar voice conveys a wealth of mischief and longing.
Mohe Panghat Pe Nandlal Ched Gayo Re (Mughal-e-Azam)
The moment when Salim falls in love with Anarkali was celebrated with a Radha-Krishna number. So pristine was Lata Mangeshkar's singing that Madhubala playing Radha epitomized the very essence of a love that knew no bounds.
Bol Radha Bol Sangam Hoga Ke Nahi (Sangam)
Raj Kapoor on top of a tree with her clothes while Vyjanthimala bathes down below in a stunning black swimwear. The couple recreated the Radha-Krishna mythology in a very contemporary context. 
Radha Nachegi (Tevar)
Sonakshi Sinhs is no doubt an excellent dancer. By playing the part of Radha in this song, she brought to life a modern-day version of the legendary character. The song fuses together traditional Indian culture with today's ethos.
Radha Teri Chunri (Student Of The Year)
A designer version of the Radha-Krishna mythology. Credit goes to Karan Johar for reviving the genre, albeit in funky youthful avatar.
For more entertainment stories, follow our Facebook page