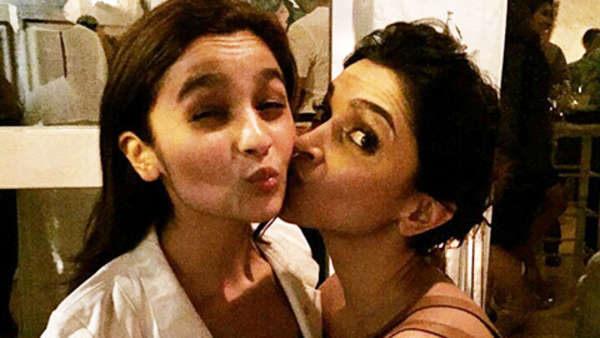 The fourth instalment of the hit franchisee Golmaal is happening something which director Rohit Shetty himself confirmed a few weeks ago. While the rest of the cast is almost the same, there will be a change in the leading lady of the movie.
In the past two 'Golmaal' movies, Kareena Kapoor Khan was the female lead, but due to her pregnancy she had opt out of the fourth one. Since then speculations about who will fit in her shoes had started doing rounds of media.
Now, an important member of the Golmaal cast, actor Arshad Warsi has said that the makers have brought down the selection to two leading ladies of Bollywood. Arshad confirmed that out of actresses Alia Bhatt and Deepika Padukone, one will be roped in for the movie.
""Yes, it's true. Either of the two will be playing the lead in Golmaal 4. I have heard the discussions, and it's almost certain that it will be Alia or Deepika this time,"
Arshad was quoted by a leading daily.
If Deepika is brought on board, this will be her second movie with Rohit Shetty after the 2013 hit movie 'Chennai Express'. For Alia, however, this collaboration would be a first timer with Rohit.
It will be worth seeing how these two actresses match the standards set by Kareena. It is certified that in both the movies, Bebo was quite loved.
Golmaal 4 will hit theatres on Diwali 2017.