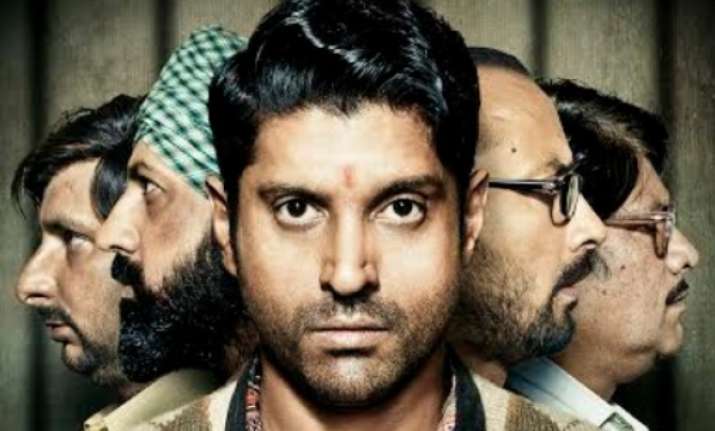 The cinemas tomorrow will open to the Farhan Akhtar starrer film Lucknow Central and, movie buffs are extremely excited to see the Rock on star create magic once again.  Directed by Ranjit Tiwari, the movie traces the life of the protagonist Kishen Mohan Girhotra whose life turns upside down when he lands up in jail. While several people have pointed out that the film holds similar storyline to Aadar Jain and Anya Singh's film Qaidi Band, there are many reasons as to what sets Lucknow Central apart from the rest. 
Real-life prison escape 
Lucknow Central draws inspiration from Healing Hearts, a real-life band formed in a jail in 2007. A band of 12 men serving life imprisonment formed the band and when the D-day arrived, they lifted the coveted winner's trophy. Meanwhile, in the film version five jail inmates Farhan Akhtar, Dikkat Ansari, Victor Chattopahdyay, Purushottam Pandit and Parminder Trehan come together to form the musical band.
Farhan Akhtar and Diana Penty look promising together
The fresh pairing of Farhan Akhtar and Diana Penty does give the film an accelerated push. The celeb duo, who recently spoke to India TV in an exclusive interview, looked promising in the Lucknow Central trailer. Even the audience is already excited to see Farhan and Diana together on the big screens. You can watch the full interview with Lucknow Central team right here.
Ronit Roy and Deepak Dobriyal's powerful acting
Besides lead pair Farhan and Diana, Deepak Dobriyal, jail inmate and Ronit Roy, the jailer also draws much attention. Both are powerful performers who have proved to be the hit formulas for several films in the past. Their performances have kept the audience glued to their seats, and by the looks of the film's trailer and songs, Lucknow Central is no exception.
The Farhan Akhtar starrer Lucknow Central will hit the cinemas on September 15 and, battle it out with Kangana Ranaut's film Simran at the box-office. Now, we need to see which film goes on to create magic and impress critics and audience alike.
For more entertainment news and updates, follow our Facebook page