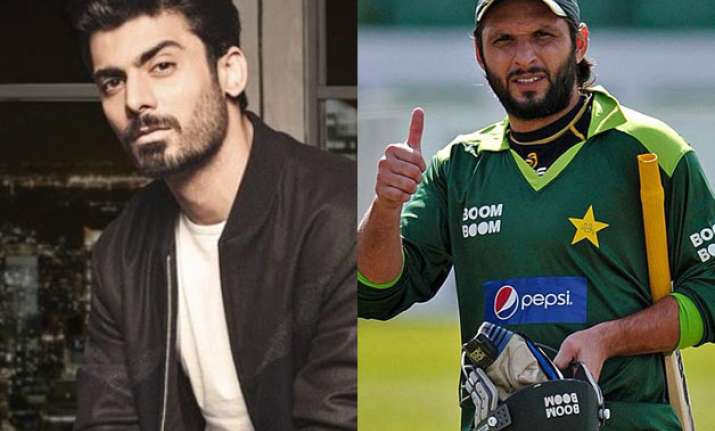 New Delhi: Pakistan cricketer Shahid Afridi whose statement about receiving more love in India than his own country sparked a controversy recently, has found a supporter, actor Fawad Khan. Fawad said that Shahid's statement was blown out of proportion. The heartthrob expressed his support for Afridi when he was in Delhi to promote his upcoming movie 'Kapoor & Sons'.
"What happened with Afridi, I think it happens everywhere and anywhere that someone comes and creates an issue saying 'You said wrong or did wrong'. When Afridi said 'Indian fans have given us more love than what we get in Pakistan,' it was in some other context but something else was made out of it," Fawad told reporters.
"I feel he gave the statement just to ease up the environment. This is a momentary thing. Somebody has just tried to misuse the quote. That will die with time. It doesn't mean that anyone can question his patriotism. He is a very proud Pakistani. And we are proud to have him as a representative of our country," he added.
A day after his comments, Pakistan cricket captain Afridi was dragged to court for "committing treason" and "hurting sentiments" of Pakistanis. Team India and Pakistan will lock horns on March 19 at Eden Gardens, Kolkata and the 'Khoobsurat' actor said like any other fan he too is excited about the match.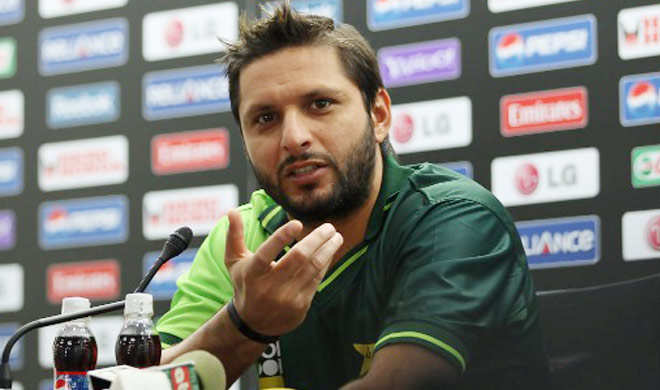 "I am excited. There is always an excitement of India-Pakistan match. It is one of the best competition and a fun competition. When I was kid I used to take the results on heart but now I take it just as a match which has lots of fun," he said.
Fawad will be sharing screen space with Alia Bhatt, Sidharth Malhotra, Rishi Kapoor, Ratna Pathak Shah and Rajat Kapoor in 'Kapoor & Sons' which is slated to release on 18th March.
With inputs from PTI