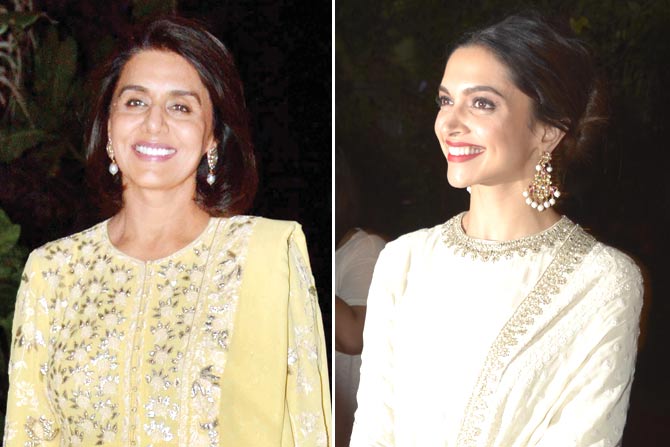 Recently, this picture caught a lot of attention of media, where Deepika Padukone is jovially giggling with Ranbir Kapoor's mother, Neetu Kapoor. It has sent the gossip mill buzzing what these two beauties must be discussing about. Is it about Ranbir Kapoor? 
The picture also sent the fans to surprise, as Deepika Padukone and Neetu Kapoor shared a different kind of equation when the former was dating Ranbir Kapoor. Rumours were abuzz that Neetu Kapoor was one of the reasons why Ranbir Kapoor parted ways with the 'Padmavati' actress.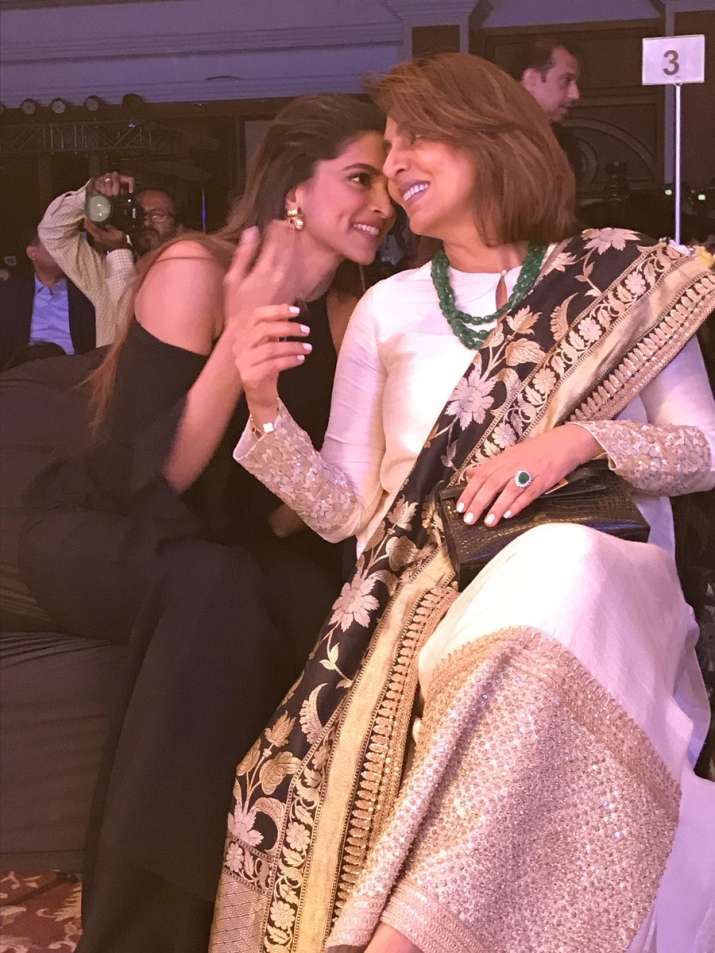 Also Read: Are Deepika Padukone & Ranveer Singh headed towards break-up?
Going by this picture, one can clearly say that Deepika Padukone and Neetu Kapoor are very much enjoying each other's company. The duo is so drowned in the conversation that they didn't mind being clicked by the shutterbugs. 
Unlike Katrina Kaif who doesn't get along with Ranbir Kapoor after break-up, Deepika finds absolutely no problem sharing the screen space with her ex-boyfriend. The duo looked adorable on screen in 'Yeh Jawani Hai Deewani' and 'Tamasha'. Even Neetu Kapoor praised the chemistry between her son and her ex-girlfriend. 
This picture has raised many questions among the fans. Are Ranbir and Deepika thinking about giving their relationship a second chance?