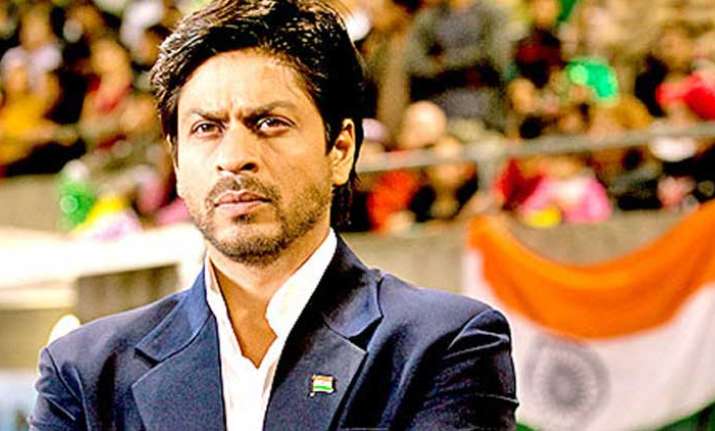 The Shah Rukh Khan starrer Chak De! India has turned 10 years old today and, on the special occasion the entire cast relieved the fabulous journey. With its message of patriotism, secularism and women's empowerment, "Chak De! India" continues to be a film for the times 10 years on, says the team of Shimit Amin, Jaideep Sahni and SRK. 
For director Shimit, story writer Jaideep and star Shah Rukh, this is one that will live on, and not just in their filmographies.  Born from Jaideep's anger at the apathy towards women athletes, the film tells the story of an unsung women's hockey team and their disgraced coach Kabir Khan seeking redemption in their world cup victory. 
"The film is patriotic without being jingoist, it is cool without being frivolous, it is intense but not boring," Shah Rukh told PTI."Chak De!", regarded as one of Indian cinema's most successful and loved sports films, was released on August 10, 2007. 
Shah Rukh says he did the film, which he describes as one of the most special in his career, for his father. 
"Shimit made it beautifully and I am glad that Adi (producer Aditya Chopra) thought of me as Kabir Khan. They waited for me for more than a year. The heart and the soul of the film are the young girls." Due to his romantic hero persona, many thought he would not be able to pull off Kabir Khan's character, says Shah Rukh. 
"It is one of the few films of mine which opened very poorly. I was really disturbed. "My father used to play hockey. The only reason I did this film was because I could use something that my father had taught me. I was emotionally attached with the film. But it did really well after opening poorly." He was so nervous about the film's future that he left for London. "It was a lovely film and I did not want to hear all that (negativity)." 
Shimit says the team approached the story with idealism. "We felt it was a special film and something that wouldbe made on its own. We believed in the idealism of what we were doing. We had this amazing sense that we were going to make the best film that we could. There was no calculation involved." 
The director, who went on to make "Rocket Singh", says "Chak De!" did not impress viewers in a test screening. They realised they had a successful film only after its release. Asked why they picked Shah Rukh for a role that involved no romance, the director says they wanted someone with a certain kind of grace and dignity. 
"Shah Rukh had that presence. He had that maturity. He also came from a middle-class background. There were a lot of things that felt right about him. Adi pitched the film to SRK and he told us that it sounded very interesting to him." 
(With PTI Inputs)
For more entertainment updates, follow our Facebook page