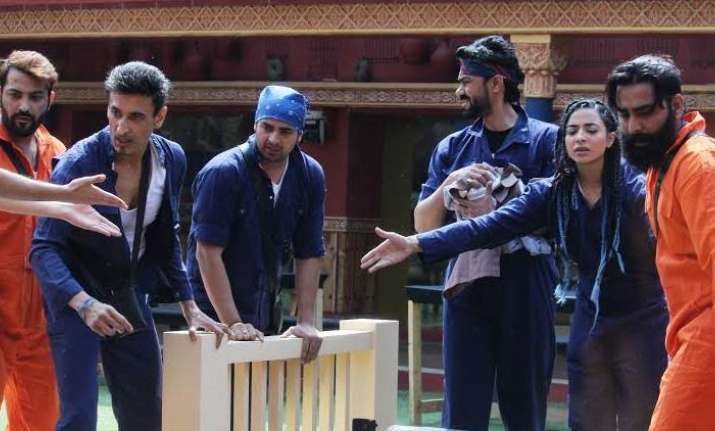 The high on drama reality TV show 'Bigg Boss', came back with its 10th season last month and has been in news since. In the previous seasons, viewers saw how housemates broke many rules of the house, intentionally or unintentionally getting ruthless punishments by Bigg Boss. Well, this time too celebrity contestants VJ Bani, Gaurav Chopra and Rahul Dev will be punished for breaking a rule.
Reportedly, the three will be punished for not speaking in Hindi, as it is one of the prominent rules of the house.
These three celebrities were seen speaking in English and thus Bigg Boss gave them an interesting and tough task as a punishment. In the coming episode people will see them doing it. The trio will have to keep the lantern flaming that is attached to a sewing machine by paddling.
Hard task indeed!
To add extra flavour and to make it more difficult for the members, Bigg Boss has something more for viewers. While doing the task, if swing stops at night then rest of the members will also have to suffer, as lights of the house will be on and nobody will be allowed to sleep.
This punishment task can definitely spark new controversy in the house.
Bigg Boss 10, hosted by Salman Khan is reaching great heights of popularity due to the presence of commoners along with the celebrities. Last week Yuvraj Singh's ex-sister-in-law, Akanksha Sharma got eliminated from the show.