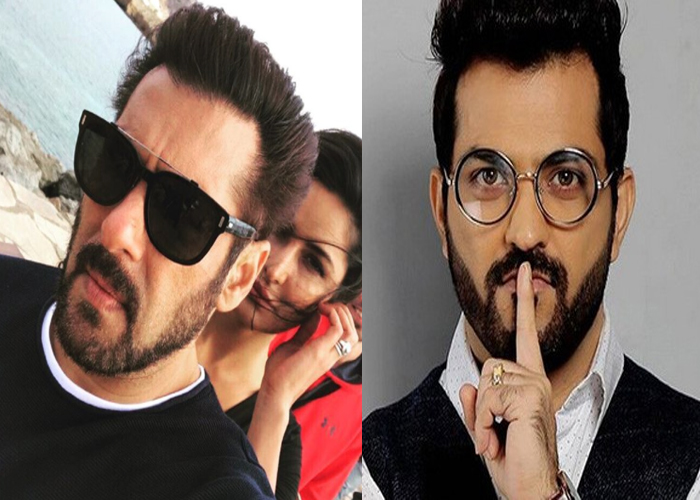 Manu Punjabi, who rose to fame with Bigg Boss season 10 is elated as he shares his birthday with Bollywood's Sultan Salman Khan. Talking about it Manu said he is very much excited not just because of his birthday, but also as he shares the date with Bollywood's Dabangg Salman. 
The ex-Bigg Boss contestant said, ''It's my luck to share my birthday date with Salman Khan. He is a mentor to me and has changed me in the reality game. The time we shot for our BB 10's weekend episodes, used to be my golden moments. Plus I am a big fan of his music and movies. I really look forward in debuting into Bollywood with his films."
He added, ''I started my day with praying to my mom and spent the night at a church as I was really missing her. I am my mamma's boy and later went to a Gurudwara and Sidhivinayak temple to seek blessings."
आज मेरा जन्मदिन है मेरी मां नहीं थी तो सोचा जो सबकी मां है उसके साथ चलकर अपना बर्थडे करता hoon. पर देखो ना आपका प्यार yaha  भी मेरे साथ है अकेला गया था और इतना सारा प्यार मिला!! Thanks to all of you guys for making me and my day very special.#mainmanuhoon pic.twitter.com/k5yO3FHT6Q

— Manu Punjabi (@manupunjabim3) December 27, 2017
However, best wishes for Salman poured in on his social media accounts from all around yesterday. And Salman celebrated his special day in a secret way with his friends and family members.