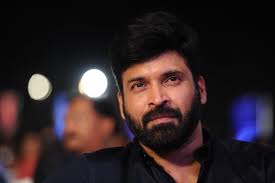 Baahubali 2 actor P Subbaraju appeared before Excise and Prohibition Department's Special Investigation Team in connection with the drug racket case in Hyderabad. He obeyed the notice issued to him and appeared at Abkari Bhawan at Nampally. He was interrogated by SIT head S Srinivasa Rao, Excise Director (Enforcement) director Akun Sabharwal along with some officials regarding his involvement in the case.
He is among 12 personalities of Telugu film industry against whom the case has been files. After filmmaker Puri Jagannadh and cinematographer Shyam K Naidu, P Subbaraju is the third one to appear for questioning. Puri was interrogated for over 10 hours whereas Naidu was grilled for six-hours. Investigation has revealed that many renowned faces of Telugu film industry were linked with Calvin Mascarenhas, alleged head of drug racket.
The excise officials said that the Pokiri director gave "certain clues" in connection with the racket and his blood sample was also taken.
Later, in a video message posted on his Twitter handle last night, Jagannadh said he had no links with Calvin Mascarenhas, a key accused arrested in the case, or his gang members and that he never met them.
Among the 13-people arrested so far in connection with the racket is a US citizen, identified as Dundu Anish, a former aerospace engineer who had worked with NASA, and seven BTech graduates, most of whom were working with multi-national companies here.
Names of some Tollywood personalities cropped up during the interrogation of the arrested people, the excise officials had earlier said, adding the focus of their investigation will be on whether they (to whom the notices were issued) were drug users, peddlers or suppliers.
The racketeers used to sell high-end drugs such as lysergic acid diethylamide (LSD) and methylenedioxy- methamphetamine (MDMA) after placing orders for them through darknet and got delivered the banned narcotics by courier. In some cases, drugs were sent to them through courier from foreign countries.
The SIT has asked officials of three major courier firms to come and meet them in connection with the probe into these cases.
A letter has also been addressed to the chief post master general requesting support from the postal department. LSD, sold as tablets and liquid, is known to be one of the most potent mood-changing chemicals, while MDMA, commonly referred to as molly or ecstasy, is a popular recreational or party drug.
As per investigators, the gang has almost 1,000 customers which includes city-based schools and colleges and some employees of IT firms in Cyberabad.
(With PTI Inputs)
For more news and views updates, please like and follow our Facebook page