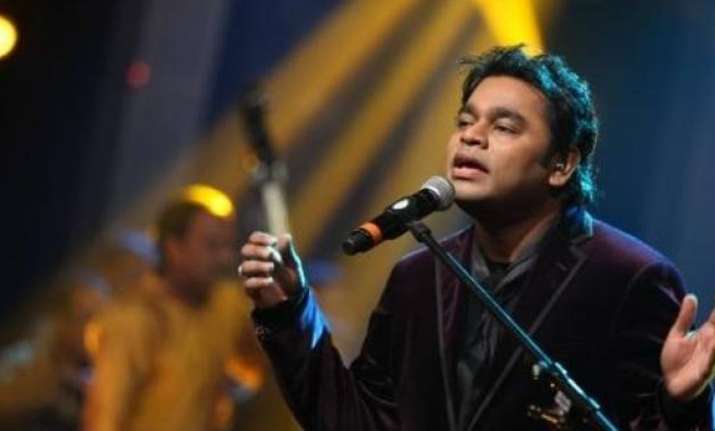 AR Rahman said that the love he has received from people across the globe motivates him to work hard and experiment with his music. The Academy Award-winning musician said that he never expected to receive so much affection from the people and wants to reciprocate the same through his music. 
In an interview with PTI, Rahman said, "People have been so good to me... I feel I should give more. And this thought makes me work harder, as not everybody gets the opportunity to connect. 
"I get to meet people, interact with them, so I want to use that to do greater things. It is about embracing love and being unconditional to everyone," he said. 
Rahman said from musicians and singers working with him, to the people, who like his work, everyone inspires him. "As a musician you always want to grow further... In this journey, everyone inspires you - a singer, a musician and people's love too inspire you. I am enjoying every bit of this. It is not about money all the time for me," he said. 
The 50-year-old composer is currently busy with his upcoming movie "One Heart: The AR Rahman Concert Film". The film focuses on the backstage stories of his concerts. 
"It's not a documentary film as such. It has performance, songs. The idea came (to me) in 2016... Sometimes you do shows and you feel you want to document them. I felt the urge to do that,'' he said. 
"I asked my show director and he documented it. After six months to one year, a producer came on board and said why not make it into a film? Once we finished it, we re-shot certain portions as I hate watching myself, so I wanted to reshoot it and make it precise," he said. 
Nasreen Munni Kabir, who has penned a book on Rahman, has worked on the story of the film. The proceeds from the movie will go to Rahman's One Heart foundation to help old musicians and their families. 
"Whatever the film earns will go to the foundation that is run by GIMA (Global Indian Music Academy). It is for musicians, the older generation who are suffering, they don't have medical assistance and if there children want to study they can't due to financial reasons.'' he said. 
"I feel this is the apt way to help musicians who have given their life, passion and soul for music, and give respect to the work done by them," he said. 
"One Heart: The AR Rahman Concert Film" is slated to release on September 7.