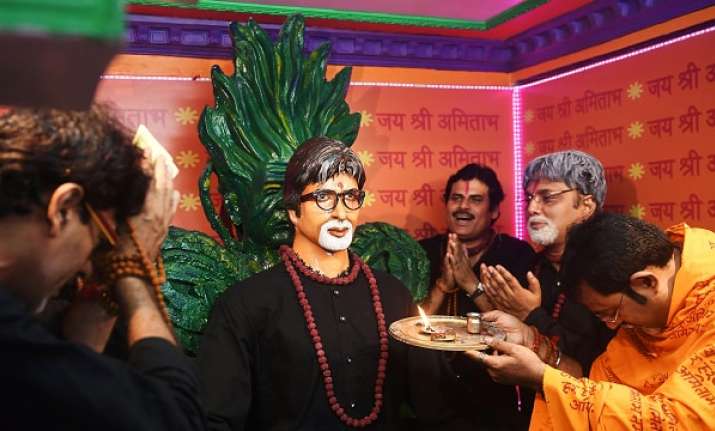 Just when Amitabh Bachchan's Sarkar 3 hit the screen, a life-size statue of the megastar has been installed at a temple in Kolkata by All Bengal Amitabh Bachchan Fans' Association. 
The statue has been sculpted by Subrata Bose.
"We have installed the 25-kg statue at a temple dedicated to Bachchan after offering prayers for his film's success," ABFA state secretary Sanjay Patodiya said.
"The six-feet-two-inches tall fiberglass statue is a bit higher than the actual height of the Shahenshah. We did it to make it visually appealing," he added.
Fans today, including members of the association, turned out in large numbers dressed as Bachchan's character, Subhash Nagre, from the Ram Gopal Varma-directed movie. 
This makes it evident that Amitabh Bachchan is no longer a mere Bollywood actor in India. He has been adopted as an inspirational public figure by his fans. Visit this temple where Big B resides as a god to experience the true fanaticism.