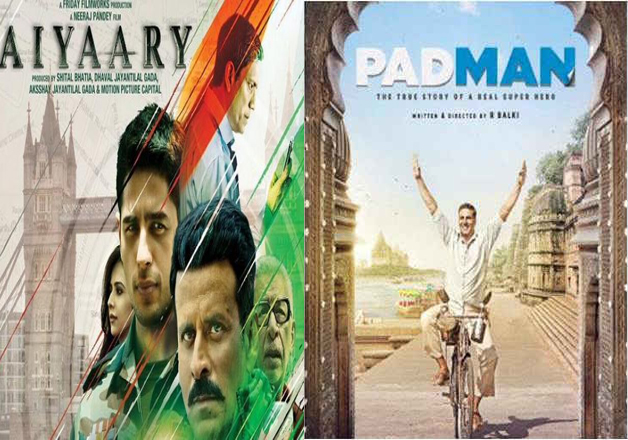 The year 2018 will open with Padman and Aiyaary release. Asked about the clash, Akshay said, "Both the films are absolutely different. Neeraj is a dear friend of mine. There is nothing like clash. The word clash is media created. My film might get screened in 2,800 screens or so. Their would be in 1,600-1,800 or more.'' 
He said, "There are 4,000-5,000 screens so how come there is a clash. That film is different and so is ours. So there is no clash as such." 
The national award-winning actor said it was his wife Twinkle who researched the story. It is a biographical drama based on the life of the Tamil Nadu-based activist Arunachalam Muruganantham, who worked towards providing cost-effective and hygienic sanitary napkins to the women in the rural areas. It features Akshay in the lead role while Radhika Apte plays his wife. 
"The concept of Padman was Twinkle's and it is written and directed by R Balki. It is a very honest subject which we have brought in front of the Indian audience,'' he said.  
"It talks about sanitary pads and nobody ever spoke about it earlier. It is an attempt to tell what women go through," he said. 
Akshay was speaking yesterday on the sidelines of a launch event of a multiplex here. Aiyaari is a thriller revolving around the relationship between a mentor and a protege, played by Manoj Bajpayee and Sidharth Malhotra. 
(With PTI Inputs)