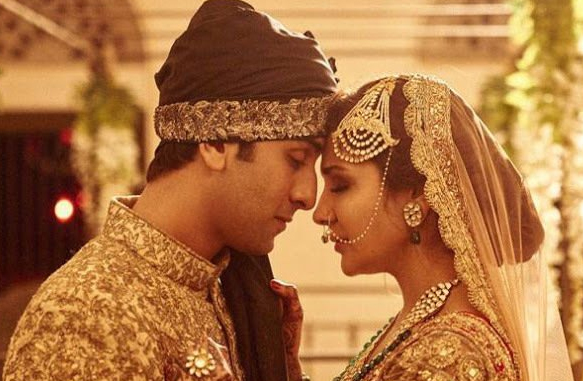 The upcoming Bollywood movie 'Ae Dil Hai Mushkil' has made it to headlines for more than one reason. It is not unknown how the smooth release of this ambitious project of Karan Johar is a topic of discussion these days. Sensing trouble after the open threat of Raj Thackrey led MNS to vandalise multiplexes in Mumbai if they screen the movie, prompted KJo to have a meeting with Union Minister Rajnath Singh.
On Wednesday, KJo released an emotional video telling how 300 Indians have put in their blood, sweat in the movie and it would be unfair to them if their hard work doesn't pay off.
As it turns out, apart from sweat a lot of money too has been invested in the movie. The movie is made on a budget of Rs 70-75 crore, reportedly. Around Rs 15 crore was spent on Print and advertising making the budget of the movie around Rs 80-85 crore.
It has already recovered around Rs 30 crore by selling the satellite rights. The music rights fetched another Rs 15 crore for the movie. According to reports, ADHM recovered Rs 10 crore from ancillary sources.
Adding the amount recovered it comes to Rs 55 crore (30+10+15).
Subtracting this from the budget, (Rs 80 crore- Rs 55 crore), the amount comes to Rs 35 crore.
For this movie to be declared a hit, it will have to earn double of this amount. This means that a box office collection of Rs 70-75 crore will earn this multi-starrer the hit tag. If the movie goes on to earn something around Rs 115-135 crore, it would be called a superhit and above that it will earn the blockbuster status.
In a gist, nothing less than Rs 30 crore at the box office can be a face-saver for ADHM. Given the current dynamics of the country and the emotions towards this movie, this may be difficult.
The cinema owners association has already declared a ban on the movie. After their decision, the movie will release in 2700 screens across India. Though the number of screens allotted to the movie are decent enough, it should not be forgotten that the movie is going for a head on clash with Ajay Devgn's 'Shivaay'.
Though both the movies were hoping to cash in on the extended Diwali weekend, seems ADHM will have to face the brunt of all the controversies that engulfed it.