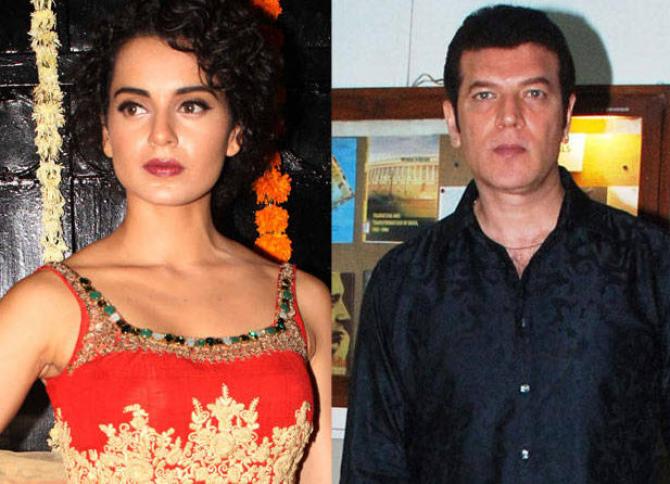 Fumed with all the remarks and allegations of Kangana, actor Aditya and his wife Zarina Wahab have sent a legal notice to the Simran actress, said a report. Recently during the promotions of her film Simran, Kangana made many shocking revelations against few of her Bollywood colleagues. 
Although, Hrithik has maintained his silence on the allegations being levelled on him, but Aditya's wife Zarina spoke her heart out into the matter.  
Reacting to Kangana's allegations, Pancholi's wife Zarina in an interview with Hindustan Times was quoted saying as, ''Kya zaroorat thi yeh sab baatein karne ki film promotion ke liye (what was the need to talk about her past affairs to promote her film?). She would have let the past bury itself in the mud instead of flinging mud on people who once mattered to her. She should have let her work speak for her instead of digging up past affairs, thereby compromising not just herself but also several other individuals and families."
Zarina added, "She really crossed [the limit] when she brought my daughter Sana into the picture. Her lie that she is younger than my daughter has been exposed, and both Nirmal (Aditya Pancholi's real name) and I felt that she needs to apologise for dragging my daughter's name into her publicity campaign. You know I can't understand this attitude of ingratitude. I'm the kind of person who'd be indebted to someone for a glass of water. She seems to have forgotten how much my husband and I did for her when she was new in Mumbai. Nirmal really went out of his way to introduce her to producers. I don't think he did even a fraction of this for our own daughter's career."
Zarina apparently has also asked Kangana to apologise her publicly. 
For more entertainment updates follow our Facebook Page