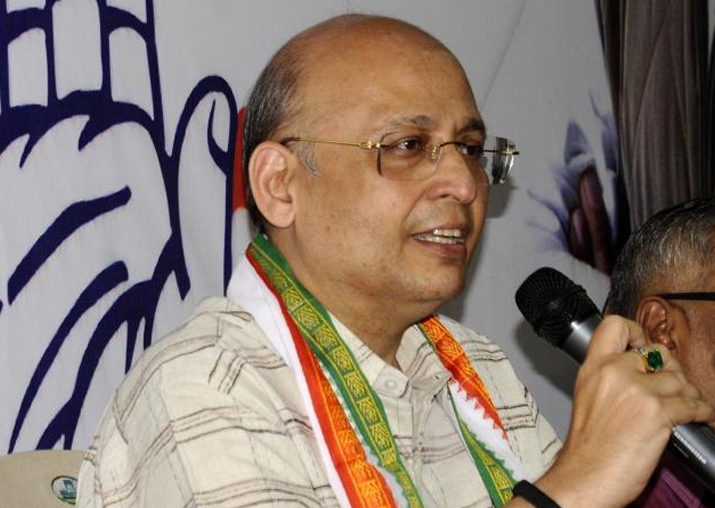 Congress spokesperson Abhishek Manu Singhvi has alleged that for the BJP, corruption has become "a way of functioning". 
"In the BJP, corruption has become a way of functioning," Singhvi told reporters here on Saturday. 
"Instead of (his promise of) 'na khaunga, na khane dunga', (won't indulge in corruption and won't allow others to indulge in corruption)...the prime minister and his BJP colleagues have become chief collaborators in corruption," he said. 
"Bribery, horse-trading, crony capitalism have become common words. Under Prime Minister Narendra Modi, ease of doing business means ease of doing business for the family and friends of BJP," the Congress spokesperson said. 
Singhvi also raked up the issue involving the company of Jay Shah, the son of BJP president Amit Shah, saying that everybody wishes that their wealth increases 16,000 times like that of Jay Shah. 
He also raised the issue of SEBI notice to Gujarat Chief Minister Vijay Rupani over trading of shares in a company, and the alleged conflict of interest of Shaurya Doval, son of National Security Adviser Ajit Doval. 
"(Patidar quota agitation leader) Hardik Patel has alleged that attempts were made to buy him off, Congress MLAs were offered bribes to switch sides during the Rajya Sabha election of Ahmed Patel and recently PAAS convener Narendra Patel has alleged that he was offered money to join the BJP," Singhvi said. 
"People here have been made to forget the legacy of Mahatma Gandhi, Sardar Patel and Swami Dayanand Saraswati. The main reason for this is Modi-ji and BJP have taken the votes of people of Gujarat for granted," he said. 
"Gujarat has lagged behind in education, healthcare and social indicators," he alleged.