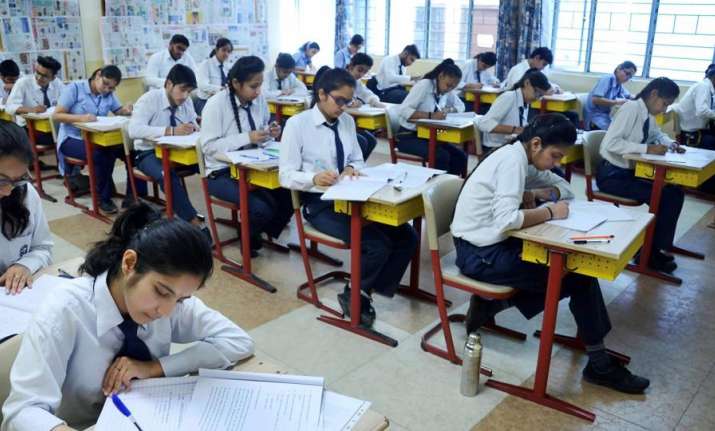 TS SSC Manabadi Result 2018: Telangana Board of Secondary Education on Friday released the TS SSC or Class 10 Results 2018 on the official website. Apart from the official website bse.telangana.gov.in, students can also check the results at manabadi.com, examresults.net, indiaresults.com.
Earlier, the TS SSC Result was scheduled for 10 am but later it was postponed to 7 pm on Friday. The site slowed down due to multiple log-ins but students must wait and try again in such situation. Here is how you can check:
TS SSC Manabadi Result 2018: Steps to check your result
Step 1: Log on to the official website of TS board - bse.telangana.gov.in
Step 2: You will find the SSC results link on the homepage
Step 3: Click on the mentioned link
Step 4: Enter the required details on the page and submit
Step 5: Your result will be displayed on screen
Step 6: Save the scorecard, take a printout for further reference
The Directorate of Government Examinations is an independent department functioning under ministry of Secondary Education, Government of Telangana. The Department is responsible for conducting the SSC/OSSC Public Examinations and a number of minor examinations.
Major Examinations
DGE's office conducts SSC/OSSC examinations twice in a year. This is the major examination with a registration of 12.15 lakh candidates for Annual (March -2014) examinations and 3.34 lakh candidates for Advanced Supplementary Examinations(May / June -2014)
In addition to major SSC Examinations, other Minor Examinations conducted by this office are: 
# 1st Year D. Ed Public Examinations
# C.L.I. Sc Examinations
# Professional Advancement Test for Teachers
# Technical Certificate Course Examination
# National Means Cum Merit Scholarship Examinations
# 2nd year D. Ed Public Examinations
# Head Masters Accounts Test
#National Talent Search Examinations
# Technical TTC Examination
# LPT Exams (Telugu, Urdu, Hindi)
Earlier this month, Telangana State Board of Intermediate Education (TSBIE) had announced the Telangana State Board Inter first year and second year exam results on its websites cgg.gov.in and tsbie.cgg.gov.in. 
The Telangana State Board of Intermediate Education (TSBIE) conducted the Telangana State Board Inter I & II Year exams between February 28, 2018 and March 19, 2018.