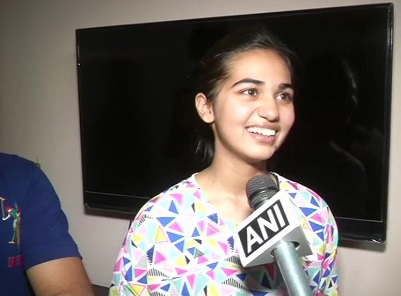 Taru Jain, one of the 13 toppers in CBSE Class 10 exams, revealed her secret success mantra for making it to the top position. Taru Jain belongs to St. Angela Sophia Sr Secondary School in Jaipur. While 13 students bagged the first rank in CBSE Class 10 Results 2019, second and third ranks were shared by 24 and 58 students respectively. The Central Board of Secondary Education (CBSE) released CBSE Class 10 Results 2019 on its official websites cbseresults.nic.in and cbse.nic.in today. 
What is topper Taru Jain's secret success mantra?
Taru Jain shared her secret success mantra for topping the Class 10 CBSE Exams. She said she used to study for four to five hours daily. 
What does Taru Jain aspire to do in future?
Topper Taru Jain shares she wants to pursue Economics (Hons) from the University of Delhi. She also thanked her parents, teachers and principal for consistent support in her success story. 
A total of 2.25 lakh students scored above 90 per cent and 57,256 scored above 95 per cent. The Trivandrum region performed the best with a pass percentage of 99.85, followed by Chennai and Ajmer with 99 and 95.89 respectively. Delhi ranked second last with a pass percentage of 80.97 and Guwahati was last with 74.49.