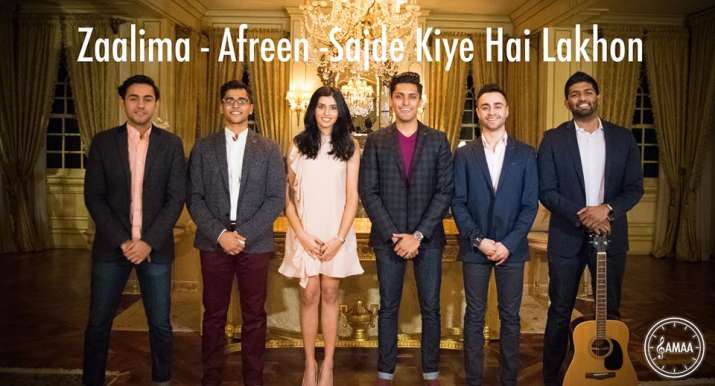 Music reaches out to people like no other medium can. Since music transcends all boundaries, it brings peace, harmony and love... and in this case, big time FUN! A group called SAMAA asked for contributions on social media under the #SingWithSAMAA challenge and the response was unimaginable. Entries poured in.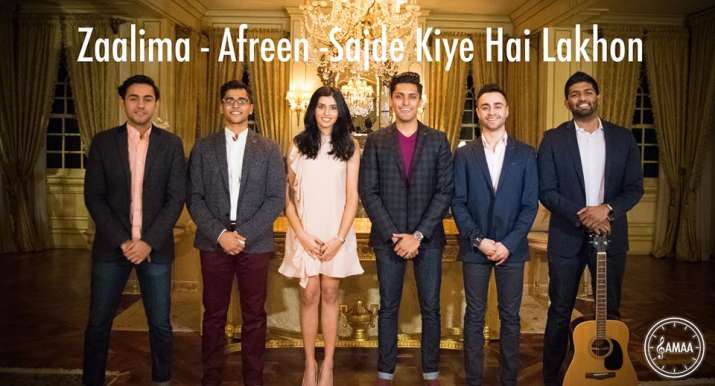 SAMAA then created a video that showcased superbly talented people from India, Pakistan and UAE. 
SAMAA's music is refreshingly different and catchy. They fuse Bollywood with western pop. The group is made up of six individuals who were a part of a cappella group Chai Town. SAMAA - Sidd, Ali, Milan, Ansh and Allen -- speak five different languages but synchronise beautifully for music. SAMAA has gained immense popularity on social media in a short time after they launched their first cover Channa Mereya and Teri Ore. 
This cover is from SRK-Mahira Khan's chart-buster number Zaalima from Raees in a mashup with Afreen and Sajde Kiye Hain Lakhon. Now, plug in a headphone, sit back and enjoy the ride.
#SingWithSAMAA - Zaalima 
The song deserves a loop treatment. It is fantastic and has such talented people that they would make for a smashing cross-country band!
Here is the acoustics version by SAMAA