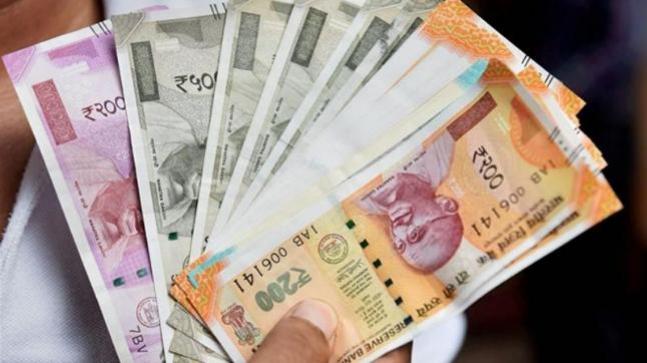 As crude prices rose amid weak macroeconomic data, the rupee dropped 36 paise to 73.93 against the US currency in early trade on Monday.  
A spurt in dollar demand from importers amid sustained foreign fund outflows also weighed on the Indian currency.
Factors like dollar's strength against some other currencies overseas and a volatile opening of the equity markets also impacted the domestic currency, said dealers.
According to the data released by Central Statistics Office on Friday, in August, Industrial production slipped to a three-month low of 4.3 per cent. In September, retail inflation also rose marginally to 3.77 per cent.
Interestingly, the rupee was recovering from the past three days. 
On Friday, the rupee had ended 55 paise higher at 73.57 against the dollar, as global crude prices eased and domestic indices staged a smart rebound.
Provisional data showed on Friday that Foreign institutional investors (FIIs) sold shares to the tune of Rs 1,322 crore.
In early trade, the benchmark BSE Sensex fell by 70.85 points, or 0.20 per cent, to 34,662.73 after crossing the key 35,000-mark to hit a high of 35,008.65 at the outset. 
(With PTI inputs)