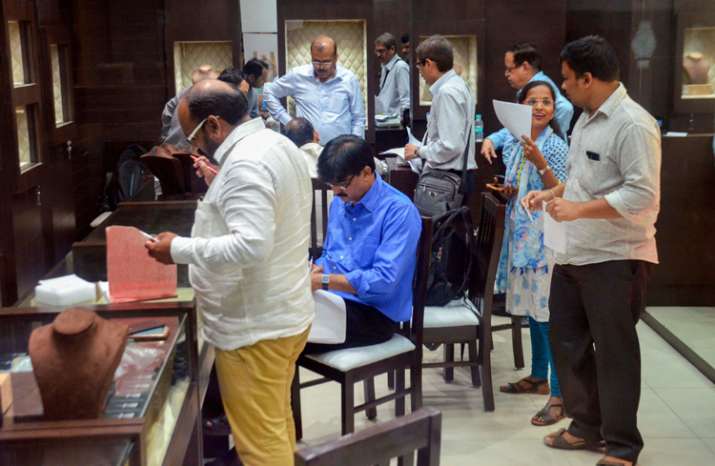 At least 200 shell firms and "benami" assets have come under the scanner of the investigative agencies that are probing the Rs 11,400-crore alleged fraud at the Punjab National Bank (PNB), involving diamond czar Nirav Modi, his relative and business partner Mehul Choksi and others. 
The Enforcement Directorate (ED), which continued its searches against Modi, Choksi and their companies for the fourth day today, is also moving to attach at least two dozen immovable properties under the Prevention of Money Laundering Act (PMLA). 
The ED today raided at least 45 premises, including jewellery showrooms and workshops, across the country. 
"As many as 29 properties -- of Modi, his family members and companies -- that have been provisionally attached by the Income Tax department, are being assessed by the ED under the PMLA. A few more assets will be attached soon under the anti-money laundering law," a senior ED official said. 
He added that the ED and the I-T department had zeroed in on about 200 dummy or shell companies in the country and abroad that were being used to route or receive funds as part of the alleged fraud. 
Gujarat: ED conducting raids inside Shoppers Stop at Alpha One Mall in Ahmedabad #PNBScam pic.twitter.com/cuR76Dz27j

— ANI (@ANI) February 18, 2018
It is suspected that the shell firms were being used by the accused to launder money and create "benami" assets in the form of land, gold and precious stones, which is now being probed by the tax department. 
Both the ED and the IT department had formed special teams to investigate the case, sources said. 
Also read: After PNB, City Union Bank hit by fraud
The ED has seized diamonds, gold jewellery and other precious stones worth Rs 5,674 crore till now in the case. 
The I-T department yesterday attached nine bank accounts of Gitanjali Gems, its promoter Mehul Choksi and others in connection with a tax evasion probe against them. 
It had also attached 29 properties and 105 bank accounts of Modi, his family members and firms owned by them. 
Modi, Choksi and others are being investigated by multiple probe agencies after it recently came to light, following a complaint by the PNB, that they allegedly cheated the nationalised bank to the tune of Rs 11,400 crore, with the purported involvement of a few employees of the bank. 
The CBI is also looking into the matter.
Also read | Among 17 banks, Allahabad Bank has highest exposure of Rs 2000 crore through PNB's LoUs: Reports