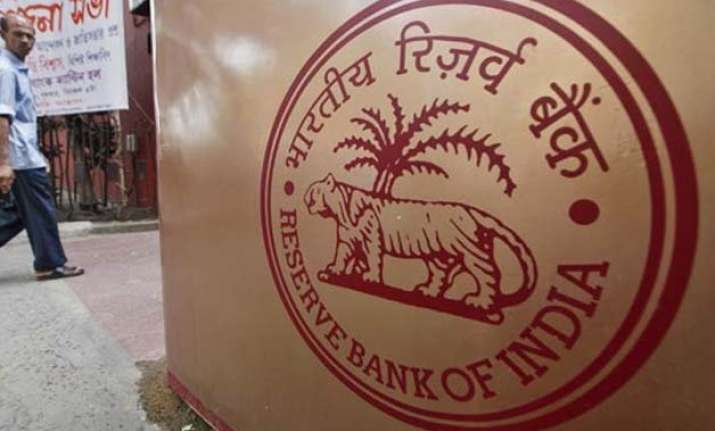 New Delhi: Within days of presentation of the Budget, the Reserve Bank today surprised markets by reducing the benchmark interest rate by 0.25 per cent to 7.5 per cent on the back of softening inflation and the government's commitment to continue the fiscal consolidation programme.
The short term lending rate (repo) will be reduced from 7.75 per cent to 7.5 per cent with immediate effect and the other rates would be adjusted accordingly, RBI Governor Raghuram Rajan announced in an early morning press release.
Soon after the rate cut announcement, the BSE Sensex soared to the historic 30,000-mark in opening trade. This is the second time in two months that the RBI has cut interest rates outside the regular policy reviews.
ALSO READ: Sensex breaches 30,0000 mark as RBI cuts repo rate
Last time on January 15, it had cut the repo rate by 0.25 per cent to 7.75 per cent.
"Softer readings on inflation are expected to come in through the first half of 2015-16 before firming up to below 6 per cent in the second half. The fiscal consolidation programme, while delayed, may compensate in quality, especially if state governments are cooperative. Given low capacity utilisation and still-weak indicators of production and credit offtake, it is appropriate for the Reserve Bank to be pre-emptive in its policy action to utilise available space for monetary accommodation," Rajan said.
The RBI said growth is showing signs of pick-up and retail inflation at 5.1 per cent in January is well below the target.
Rajan said the need to act outside the policy review cycle was prompted by two factors - the data supports the policy stance as well as for providing RBI's guidance for inflation targeting. Commenting on RBI's move, Minister of State for Finance, Jayant Sinha said: "Rate cut will provide near term boost. Going forward the rate cycle will be driven by data."
Sinha hoped that going forward the macro economic data will provide further room for rate cut.
"We will see EMIs come down," he added.
Chief Economic Advisor Arvind Subramanian said the government and the RBI have a shared assessment of economic outlook.
Growth will pick up in the coming months, inflation is on downward trend, and government's fiscal consolidation is well on target, he added.
In the policy statement, Rajan said further monetary actions will depend on incoming data, especially on easing of supply constraints, improved availability of key inputs such as power, land, minerals and infrastructure, continuing progress on high-quality fiscal consolidation.
Besides, the pass through of past rate cuts into lending rates, the monsoon and developments in international environment will also decide further rate actions.
State Bank of India chairperson Arundhati Bhattacharya said, "We welcome the repo rate cut by RBI. With government embarking on a path of qualitative fiscal consolidation and the formal adoption of inflation targeting, inflation trajectory is expected to stay benign and will aid banks in their decision-making. Our bank will take an appropriate call of a cut in base rate by looking at all evolving circumstances."
The RBI is scheduled to announce its next bi-monthly policy statement on April 7.