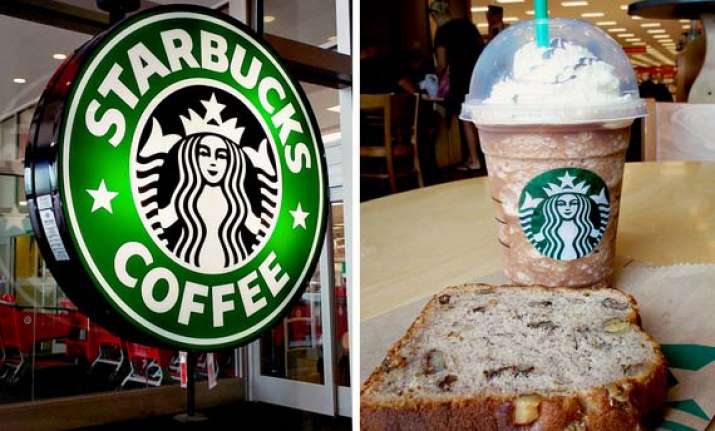 New Delhi, July 10: Welcoming this monsoon, Tata Starbucks Limited offers Caramel Macchiato, Mediterranean Cheese Roulade, House and Starbucks VIA® instant & microground Coffee Blends and Collector's Series Merchandise. Customers can enjoy these enticing offerings at all Starbucksstores in New Delhi and Mumbai.
"The monsoon line-up wonderfully complements this season and we hope our customers will continue to enjoy the uniqueStarbucks Experience." said Sushant Dash, Senior Director, Marketing & Category, Tata Starbucks Limited. 
Caramel Macchiato
Starbucks offers the artistry of its Macchiato for its customers to relish this monsoon. This complex and beautiful beverage is made from rich Indian Espresso. Layered to perfection, the blend of steamed milk and vanilla syrup espresso is covered with velvety foam and finally topped with buttery caramel drizzle.
Mediterranean Cheese Roulade
To compel your taste buds are the flavors of cheese infused with a Mediterranean spice mix. Stuffed with cheese, red pepper, yellow pepper, green pepper, butter garlic parmesan seasoning, pepper powder and rosemary, this promises to be a savory vegetarian delight. 
Coffee Blends
Complementing the season are the medium roast of House and Starbucks VIA instant and microground coffee in Italian Roast and Veranda Blends to brew at home. The flavor, body and acidity are blended together in the House coffee blend. Choose from the mellow and flavorful Veranda Blend or the distinctive sweetness of caramel in Italian Roast. 
Collector's Series Merchandise
These include the Cold Cup Tumblers that have double-wall insulation to help keep cold drinks cold while ensuring that the hands stay dry. The domed-lid cold cup tumblers are designed to take along a Frappuccino blended beverage while travelling.