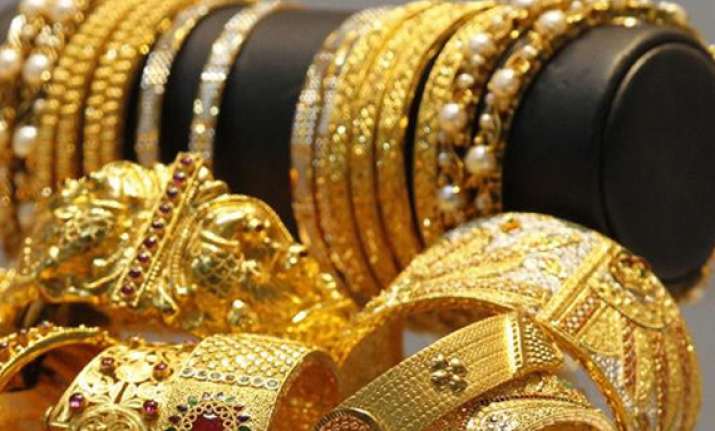 New Delhi: Jewellery stocks today rose up to 20 per cent after the Reserve Bank eased the gold import norms by allowing select trading houses, in addition to already permitted banks, to procure the metal to boost exports.
Shares of PC Jeweller climbed 19.98 per cent to Rs 124.30 — its 52-week high. Tribhovandas Bhimji Zaveri stock shot up 19.98 per cent to Rs 191.80, while that of Gitanjali Gems Ltd zoomed 18.98 per cent to Rs 108.75 on the BSE.
Similarly, Rajesh Exports jumped 15.75 per cent and Shree Ganesh Jewellery House climbed 5 per cent.
The Reserve Bank of India (RBI) in July last year had imposed severe restrictions on gold imports to check the burgeoning current account deficit and sliding rupee.
The central bank had tied imports with exports and prescribed a 20:80 formula. Under this, an importer has to ensure that at least 20 per cent of every lot of imported gold is exclusively made available for the purpose of exports and the balance for domestic use.
This facility was available to select banks only and other entities were barred from importing the metal.
"Star trading houses/premier trading houses, which are registered as nominated agencies by the Directorate General of Foreign Trade (DGFT), may now import gold under 20:80 scheme," RBI had said in a notification yesterday.
The decision to ease the restriction follows representations from jewellers, bullion dealers, banks, and trade bodies.
"Taking into account such representations and in consultations with the Government of India, it has been decided to modify the guidelines for import of gold by the nominated banks/agencies/entities," the RBI said.