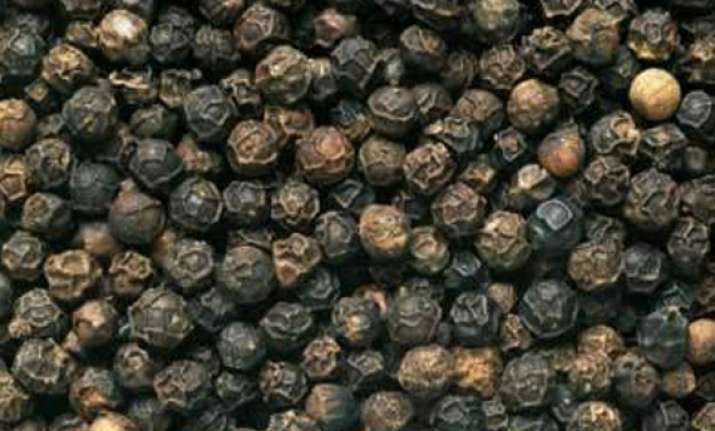 Mumbai: Copra Rajapur prices rose sharply at the spices market here today following heavy buying from stockists and upcountry buyers supported by robust export enquiries.
Strong demand amid thin supplies from the key producing regions also aided the sentiment.
Meanwhile, copra Alapuzha and copra Kozhikode fell back due to reduced offtake from millers.
Black pepper, copra edible, ginger bleached and ginger unbleached all held steady in the absence of necessary buying support.
Copra Rajapur Mumbai shot up by Rs 400 per quintal to Rs 15,500 from last Saturday's closing level of Rs 15,100.
However, copra office Alapuzha and copra office Kozhikode both fell by Rs 100 per quintal to Rs 10,700 and Rs 10,600 per quintal as compared to weekend level of Rs 10,800 and Rs 10,700, respectively.
Following are today's closing rates in Rs with previous rates in brackets:
Black pepper (per kg) 770/815 (770/815), ginger bleached (per kg)  350 (350), ginger unbleached (per kg) 370 (370, copra office Alapuzha (per quintal) 10,700 (10,800), copra office Kozhikode (per quintal) 10,600 (10,700), copra Rajapur Mumbai (per quintal) 15,500 (15,100), Copra edible Mumbai (per quintal) 12,200 (12,200).