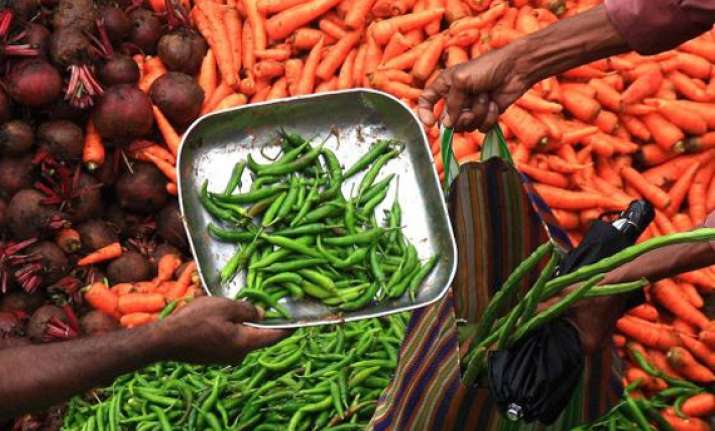 New Delhi, June 7: Food prices will remain high even as average inflation is expected to moderate to around 5.5 per cent this fiscal, a senior official of RBI said.
"We see food prices continue to remain high, partly because income levels have gone up. Increasing real informal wages has been a major drive of inflation," RBI Executive Director Deepak Mohanty said here.
"We have higher inflation. We are also a developing nation and so it's good to have some amount of inflation," Mohanty said.
He was in the city to deliver a lecture on monetary policy at a programme organised by Gauhati University.
Many countries, including Japan, are having deflation and they are trying to go back to an era of inflation.
Talking about RBI's projections, Mohanty said, "We expect inflation will moderate to around 5.5 per cent this fiscal and growth will be 5.7 per cent, which will be much lower than the potential rate of 7 per cent."
Inflation is projected to come down to around three per cent in the medium term, he said adding demand pressure from fiscal deficit are significant and a major concern.
"Post crisis fiscal stability is an issue because if it is in the doldrums we can't achieve growth. We have taken financial stability as our objective," he added.
RBI Adviser (Monetary Policy Department) B K Bhoi said global prices of crude, food and metals are still at elevated levels and have an impact on Indian economy.