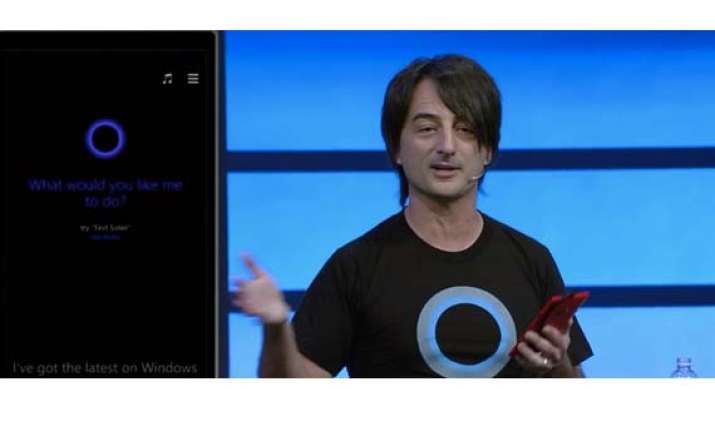 San Francisco: Microsoft has unveiled its long-awaited answer to Siri and Google Now, called Cortana, named after the artificial intelligence character from the company's flagship video game franchise Halo.
Microsoft's Joe Belfiore, head of Windows Phone product and design, unveiled the personal assistant software for Windows Phone onstage at the company's annual Build conference in San Francisco.
The voice-controlled app is being launched in beta for Windows Phone 8.1 -- rolling out over the next few months -- and will expand beyond the US to the UK and other countries over time.
The app uses both the firm's search engine Bing and data stored on the handsets to make personalised recommendations and carry out tasks, such as setting reminders and powering vocal updates to one's calendar.