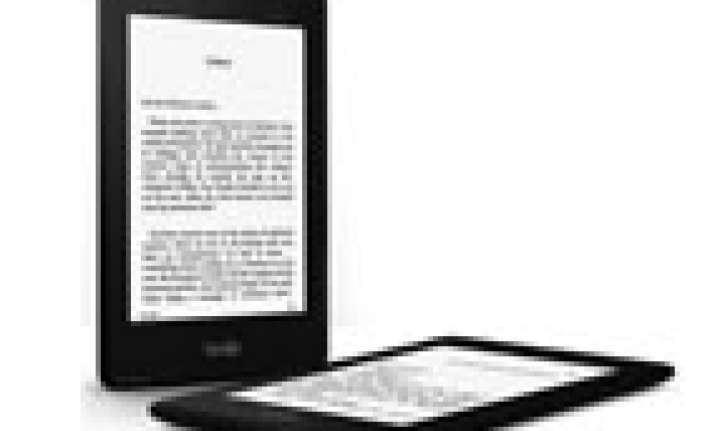 New Delhi: The next-generation of Kindle Paperwhite ebook readers are now available in India through online retailer Amazon. The Kindle Paperwhite and Kindle Paperwhite 3G are priced at Rs. 10,999 and Rs. 13,999 respectively. The devices were introduced back in January with deliveries starting from February 4.
The devices are also available from 250 retail outlets in the country, including Croma, Reliance Digital, E-Zone and Vijay Sales stores in Delhi, Mumbai, Chennai, Kolkata, Bangalore, Hyderabad, Chandigarh, Ahmedabad and Pune.
Amazon had introduced both the new Kindle Paperwhite ebook readers in the middle of January, making them available for pre-order with deliveries starting from February 4. 
The new ebook readers include a higher contrast display, a better built-in light, a faster processor, improved touch technology, and a few software enhancements.
The devices come integrated with Goodreads, a book lovers' community that Amazon acquired earlier this year. This new feature will allow Kindle owners to see what their friends are reading, share highlights, and rate the books they read with other Goodreads users, all from their Kindle.
The tablets are also offered with a new child-friendly mode called FreeTime, which uses built-in parental controls to give parents a way to encourage kids to spend more time reading. It lets parents hand-select books for the kids to read, and hand out achievement badges when they hit reading milestones. A progress report keeps parents updated on total time spent reading, number of words looked up, badges earned and books finished.