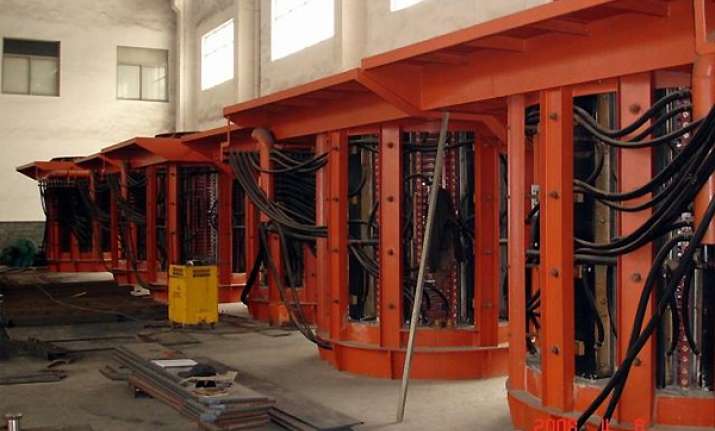 Chandigarh, Oct 24: Secondary steel producers have sought from the Centre 'deemed credit' facility on scrap sourced locally from non-excisable units, saying it will curb "large scale duty evasion" and boost government revenue.

"We have urged the Centre to allow induction furnace owners to claim deemed credit on scrap bought domestically from units which do not fall under the purview of Central Excise," All India Induction Furnaces Association (AIIFA) President, K K Garg told PTI here.

"If deemed credit facility is allowed, it will plug the leakage of revenue and ensure prevention of malpractice, prevalent in the trade and industry," he said.

AIIFA has written to Finance Minister Pranab Mukherjee for restarting the Deemed Credit facility for the secondary steel makers.

Garg said that as per rule 13 of Cenvat Credit Rules 2004, the Centre has the power to notify goods for deemed credit. Earlier, till 1987, deemed credit facility was available on iron and steel products.

However, this facility was suspended after Centre received complaints regarding its misuse.

Various industries, outside the purview of central excise, like bicycle, sewing machines, SSI engineering and units, located in tax free zones, produce scrap out of steel on which excise duty is already paid.

Indigenous steel-melting scrap sourced from non-excisable units constitutes 40 per cent of total input requirement for country's induction furnace owners.

"The problem arises as scrap sellers could not produce excise documents while selling to us. As a result of which induction melting furnace units are not able to get any duty credit on steel products made out of this type of scarp," he said.

As the industry procures scrap without proper bills, it sells steel ingots made out of this scrap while adopting "illegal means", including not paying excise duty on these goods by hoodwinking central excise authorities, according to industry experts.

"Once we are allowed deemed credit on scrap, excise revenue of the Centre will increase and malpractice prevalent in trade will also be curbed," he said.

The industry suggested that deemed credit be capped in order to prevent its misuse.

There are about 950 induction furnace owners in the country catering to wide range of industry verticals for iron and steel requirements.