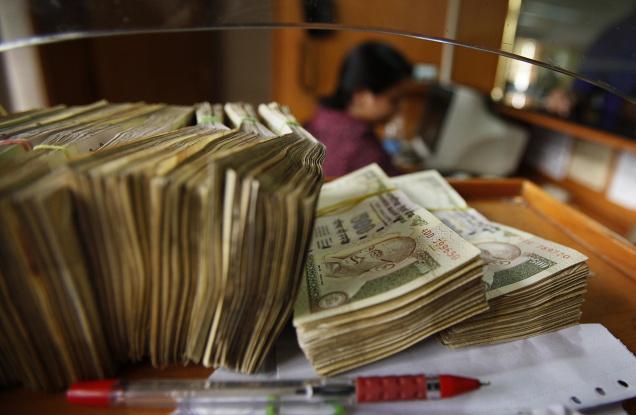 New Delhi: Around 15 per cent of India's wilful defaulters who have found a place in the latest list released by All India Bank Employees Association (AIBEA) belong to Gujarati businessmen or businessmen based out of Gujarat.
Diamond merchants, a former IAS officer, engineering companies, a class 4 employee union of Vadodara city and a national level co-operative body are among the Gujaratis that feature in the list of over 5,600 wilful bank defaulters.
The All India Bank Employees Association (AIBEA) on Wednesday released a list of wilful defaulters who owe banks and financial institutions a total of Rs 58,792 crore.
As per the list released by AIBEA, the apex body representing the banking industry, 5,610 accounts in various public sector, private and foreign banks were those of wilful defaulters
The top 10 in AIBEA's list include Winsome Diamonds & Jewellery (Rs.2,266 crore), Zoom Developers (Rs.1,710 crore), Kingfisher Airlines (Rs.1,201 crore owed to SBI alone), Forever Precious Jewellery & Diamonds (Rs.1,002 crore), Beta Naphtol (Rs.958 crore), Deccan Chronicle (Rs.884 crore), and S. Kumar's Nationwide (Rs.600 crore).
Stating that bad loans in banks were increasing every day, AIBEA General Secretary C H Venkatachalam said as of March 31, 2016, the gross NPAs in public sector banks stood at Rs 5.39 lakh crore as as on March 31, 2016. Out of this, about Rs 70,000 crore have been blocked by wilful defaulters.
They owe an estimated Rs 8,500 cr to banks, out of Rs 58,000 crore owed by all wilful defaulters, according to the report.
"It was Rs 2.78 lakh crore during the same period of previous year," he said in a statement, adding that criminal action should be taken against wilful defaulters for recovery of loans.
"This is public money and it is our responsibility to inform people, who have stolen their money.That is why we have announced names of defaulters who willfully do not wish to pay back," said Janak Rawal, joint secretary of AIBEA and general secretary of Maha Gujarat Bank Employees' Association.
In nationalised banks, a total of 3,192 accounts were those of wilful defaulters, who owe a sum of Rs 28,775 crore. In SBI and its associate banks, 1,546 accounts were classified wilful defaulters, with unpaid loans of Rs 18,576 crore.
Leading the pack is State Bank of India, which was defrauded by more than 1,030 borrowers totalling Rs.12,091 crore.Punjab National Bank was second in the list with a total outstanding of Rs.9,445 crore from 698 applicants. 
A total of 792 accounts in private banks owed Rs 10,250 crore while 42 accounts in financial institutions have defaulted loans of Rs 728 crore.
About 38 accounts in foreign banks have defaulted on loans of Rs 463 crore.
The association is demanding criminal action against the wilful defaulters even as it plans to raise the issue again during the one day strike on July 29.
(With PTI inputs)