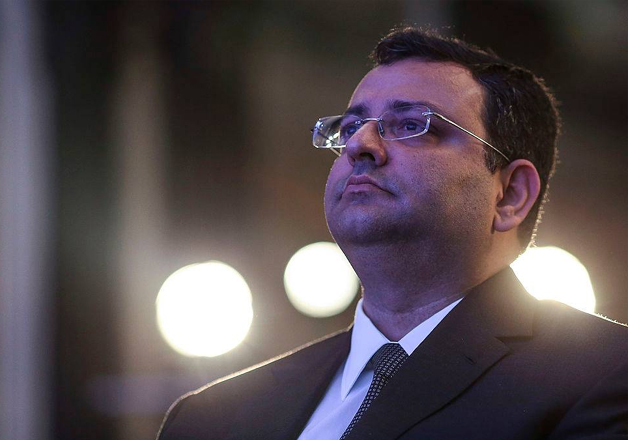 While Cyrus Mistry may have been ousted from all listed Tata companies, but the course of mudslinging doesn't seem to be ending soon. 
Times of India, in its report, cited Mistry alleging that as chairman of Tata Sons, his role revolved around handling the "demands and views" of Ratan Tata on a "full time basis" rather than running the Rs 7.3 lakh-crore Tata conglomerate. 
In a reply to the National Company Law Tribunal (NCLT), Mistry presented copies of emails, minutes of board meetings and other document to back his allegations about interference by Ratan Tata and other Tata Trusts members, especially Noshit Soonawala and R Venkataramanan, in the running of the Tata Group. 
Mistry's reply came after NCLT told him to show proof of charges levied against Ratan Tata and others by his family-owned firms through a petition in the tribunal. 
Mistry's family-owned firms, which hold a little over 18 per cent in Tata Sons, had cited mismanagement and oppression of minority shareholders to seek supercession of the company board. 
In his affidavit, Mistry asserted that the email exchanges between him and Ratan Tata were as high as "555" in number, showing the "continual interference" from Ratan Tata during Mistry's tenure, which ended with his ouster as chairman on October 24, 2016. 
In his affidavit, he cited several instances when some Tata trustees allegedly interfered with operations of listed Tata Group companies. 
He said that such interference was seen in Tata Motors' fund-raising plans and Tata Powers' acquisition of Welspun's renewable energy business. 
Mistry further alleged that Ratan Tata had pushed for higher sales for the loss-making Nano cars to Ola instead of Uber as he had a personal investment in Ola. 
Mistry's allegations added that it was not only him, but even other senior officials of various group companies had to respond to "queries and interventions" from Ratan Tata.