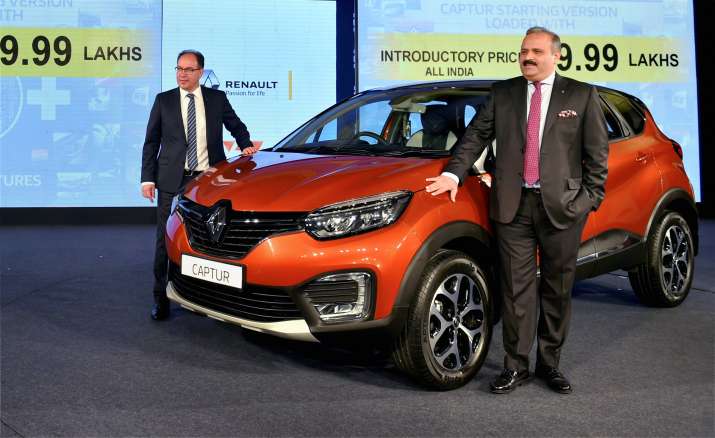 French auto major Renault on Monday launched a new model Captur, with introductory price between Rs 9.99 lakh and Rs 13.88 lakh (all-India), enhancing its presence in the SUV segment.
The Renault Captur will be available in petrol and diesel engine options, both of which will have 1.5-litre capacity.
While the petrol option will have 5-speed transmission, delivering a mileage of 13.87 kmpl, the diesel version has 6-speed transmission and promises a fuel economy of 20.37 kmpl.
Renault India Operations Country CEO and Managing Director Sumit Sawhney said that the model would look to tap into the fast growing SUV segment in India.
"In 2017 alone the SUV segment in India has grown by 46 %. Customers are now preferring stylish SUVs with a lot of features. Captur will address those needs," he said.
Worldwide also there's a trend towards SUV but the definition is changing with people now preferring stylish ones over boxy designs, he added.
Captur will have 50 premium features, including projector headlamps, LED daytime running lights and an integrated audio system, among others, as standard features across all variants.
It will compete with the likes of Hyundai Creta and Mahindra Scorpio.
The petrol variant is priced between Rs 9.99 lakh and Rs 11.69 lakh, while the diesel version comes at a price range of Rs 11.39-13.88 lakh.
Renault's other cars across segemnts are its popular SUV Duster along with multi purpose van Lodgy in the Indian market.
It is expanding sales network aggressively targeting to end 2017 with over 300 outlets, up from 260 last year. In 2011 it had just 35 showrooms.