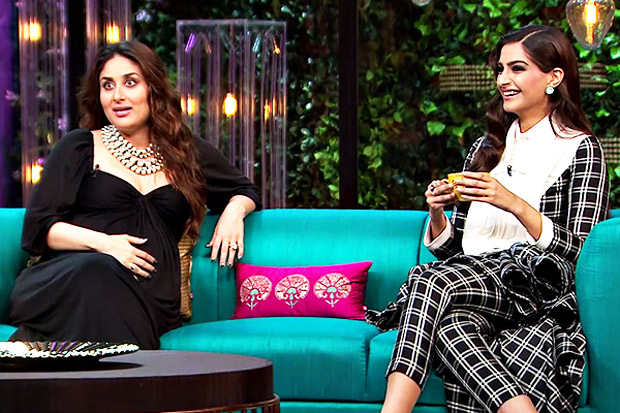 The last episode of 'Koffee With Karan' witnessed actresses Sonam Kapoor and Kareena Kapoor on the 'Koffee' couch. Along with appreciating their contemporary Priyanka Chopra, both the ladies had barrel of fun. But, energy of the show reached to some other level when Bebo's 'Ki & Ka' co-star and Sonam's brother Arjun Kapoor appeared on the show.
Well, it seems that the handsome hunk is Karan's favourite guests because he has featured in many episodes this season. The actor became the judge of rapid fire round. His revelations left everyone in splits. Arjun called the trio of Kareena, Karan and Ranbir a 'Gossip Mafia'.
Arjun said that Bebo is running the industry and she along with actor Ranbir Kapoor and Karan knows everything even before they happen. He jokingly said that if these three didn't know a particular thing that means it doesn't exists.
The actor didn't stop here; he stated that the director, Bebo and Ranbir are linked via phone and if they want to create something, even that is possible for them.
Further in the episode, Karan revealed that Kareena is a pregnant stalker who keeps a check on everybody. Bebo on the other hand said that she was not the only one as Ranbir is also involved in the process.
From giving one liners for matrimonial advertisement of actors to appreciating PeeCee, Bebo gave a delightful episode to all her fans.
The next episode of the show will feature Priyanka Chopra.