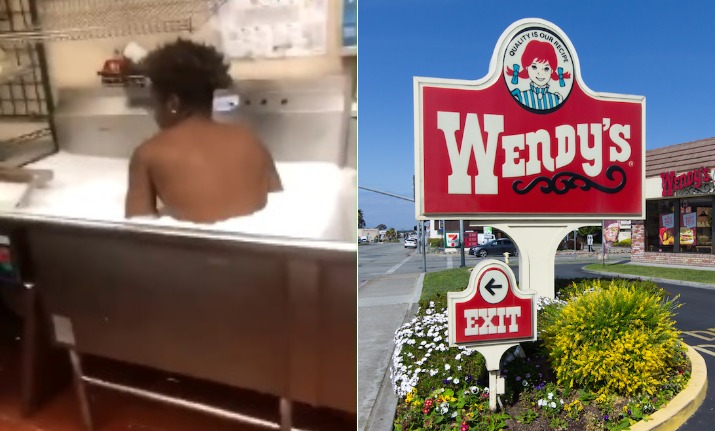 Can you imagine a person taking a bath in the same sink where your utensils are cleaned? Sounds gross, isn't it? A man in Florida lost his job after he took bath in the kitchen sink of the restaurant he works for. The video went viral on the internet post which he was fired. The man in question was an employee of an American fast food restaurant Wendy's. He was filmed taking bath in the kitchen sink, reports Northwest Florida Daily News. The video had spread like a wildfire with people asking the restaurant owners to sack him. 
In the video, the man strips down to his boxers and steps into a sink of soapy water. Other employees of the restaurant are heard laughing and none of them came forward to stop him. He then goes on cleaning his armpits. Thousands of people expressed their disgust on the video ,which has clocked over 1 million views. 
The owners of Wendy's in Milton issued a statement on the matter o Wednesday. They termed this incident to be unacceptable and said, "We are taking this incident seriously and it is obviously totally unacceptable. This was a prank by a person who no longer works at this restaurant, and who clearly did not use good judgment. We are taking this opportunity to reinforce our very strict quality procedures with our restaurant team."