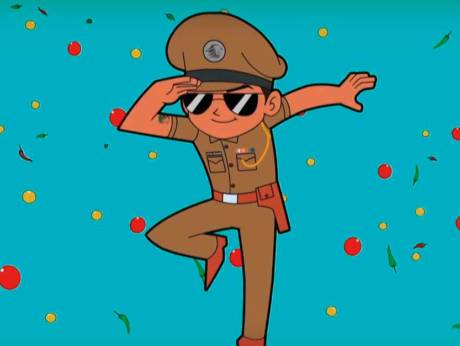 Anil Ambani-led Reliance Entertainments gaming destination Zapak has launched a "Little Singham" mobile game, which has garnered over 3 million downloads.
In the first two weeks, the game -- free to play on the Google Play Store -- has clocked close to 50 million minutes and 67 million runs. It is inspired by Discovery Kids' TV series "Little Singham", produced by Rohit Shetty Picturez and Reliance Animation. 
Amit Khanduja of Zapak Games said in a statement: "The 'Little Singham' mobile game is an extension to the fun and frolics of the success the series has delivered. We are very excited about the results and the achievements of the game so far."
"Little Singham" has emerged as one of the top Indian IPs in the children's genre on television in a very short span of time and has replicated this success hitting the top of the charts in gaming, said Uttam Pal Singh, Business Head - Discovery Kids.
It's a 'runner' game based on the protagonist's quest to stop the 'Shaitan Shambala' from escaping. Played on the streets of Mirchi Nagar, it challenges the players to jump, slide, tackle and grab to get over obstacles during its endless missions.
There are also rockets on your way which help you collect easy coins. Players can use coins to upgrade power-ups and run longer and score higher. The goal is to score the highest and see that no one gets ahead.
Players can participate in daily challenges and earn extra rewards with multiple missions to increase their XP multiplier. Collect Singham Tokens on the run and use them to revive when needed. Players can also connect and play with their Facebook friends and challenge them to beat your high score. The game is also optimized for tablet devices.