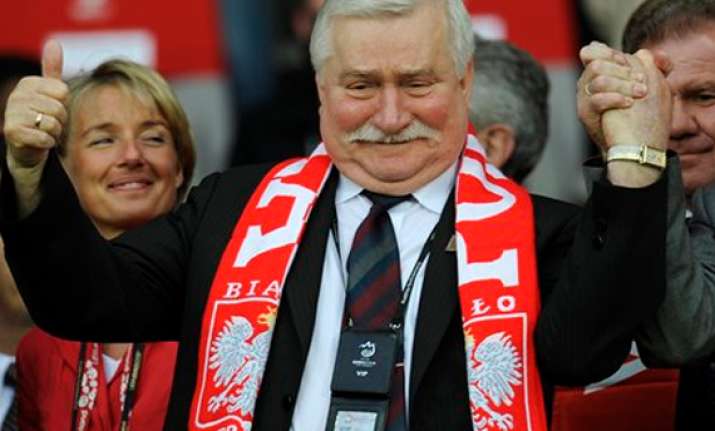 Poland, Jun27: Poland's former President Lech Walesa says he supported Germany in the European Championship quarterfinals.
Walesa told Wednesday's issue of Metro daily that he switched allegiance to Germany "for the first time in my life" for its victory over Greece. Co-host Poland had already been eliminated.
Walesa said he hadn't decided who to support in the semifinals, where defending champion Spain plays Portugal on Wednesday and Germany faces Italy on Thursday.
He said Germany's "professorial" style had produced "good results", the Italians played "nice, so spontaneously" and Spain's game mixed the two.
The 68-year-old Walesa, whose Solidarity movement of the 1980s helped end Communist rule in Poland, will attend Germany's semifinal in Warsaw.