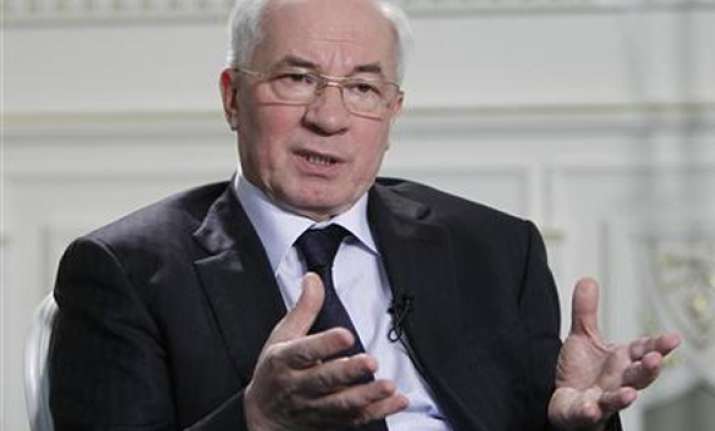 Ukraine, 20 Jun:
Ukraine's prime minister says even he saw the ball cross the line.
Mykola Azarov attended the European Championship match between his country and England on Tuesday night, when Ukraine striker Marko Devic's shot appeared to cross the goal line before being cleared away by defender John Terry.
Azarov told The Associated Press on Wednesday that "if I saw from the stands that the ball had crossed the goal line, the referee was bound to see that."
He called on UEFA to "draw conclusions about this refereeing ... so that such incidents don't take place in the future."
If the goal had been awarded, Ukraine would have pulled even at 1-1. But the co-hosts instead lost 1-0, a result that eliminated the team from the tournament.