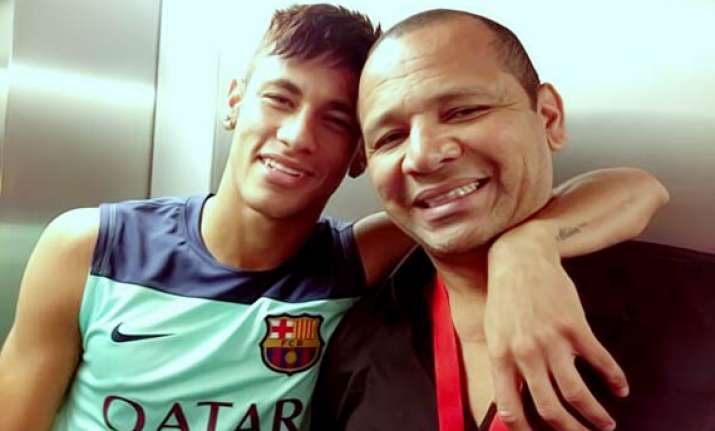 Sao Paulo: Neymar has hit out at "false friends" in a message that breaks the striker's silence about his controversial transfer to Barcelona.
In a heartfelt message on Instagram, Neymar defended his father amid claims of irregularities related to his sale from Santos last June, Xinhua reported Monday.
"I have stayed quiet until now but not anymore because there is much being said about my transfer," Neymar said.
"I called my dad saying I would speak out and he told me to be quiet and worry only about my recovery (from injury). He said I should leave this matter with him. But he will understand. I asked for help from the people I work with to write this."
The message comes less than a week after public prosecutors in Brazil launched an investigation into the transfer.
The investigation centres on claims of a company belonging to Neymar's father, N&N, received 40 million euros after Barcelona allegedly broke an agreement to wait until 2014 to sign the 21-year-old.
"I am sorry for disobeying you for the first time but I will speak," Neymar told his father on the social media network. "I wanted to thank you for the way you conducted my career, with the companies that developed my work and the way you took care of our family.
"I have played for our favorite team (Santos) and now the team of my dreams (Barcelona) and I owe you. I know a lot of people are talking a lot of nonsense about us, doubting our character. I also discovered that we have a lot of false friends.
The scandal last month prompted former Barcelona president Sandro Rosell to resign amid claims the Catalan club paid above the disclosed transfer figure and misappropriated funds.
Rosell and Barcelona have denied any wrongdoing, saying they paid 57.1 million euros for the Brazilian, as originally reported.