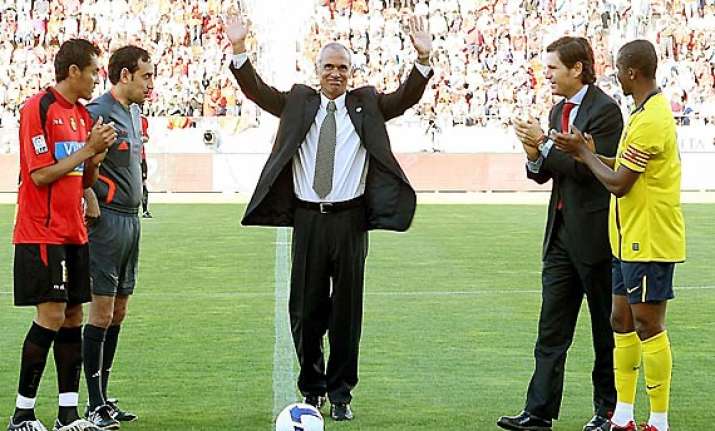 Santander (Spain), Nov 30: Racing Santander says coach Hector Cuper has agreed to leave the last-place club after only 13 games.

The 56-year-old Argentine's contract had been due to expire at the end of the season but the team has won just one match so far.

Cuper says he left "to avoid generating negative news that would affect the players" and "to not provoke a situation that distracts from the essential objective" of beating Villarreal on Saturday.

Santander says Juan Jose Gonzalez, Fede Castanos and Pablo Pinillos will lead the squad until a replacement is found.

Cuper, who previously led Valencia to back-to-back Champions League finals, is the second coach to be let go this season after Michael Laudrup left Mallorca.