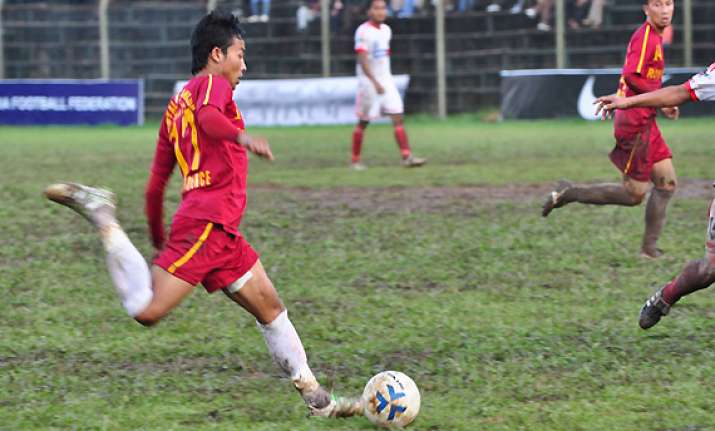 Shillong, Dec 17: Royal Wahingdoh Football Club (RWFC) of Meghalaya defeated Himalayan Sherpas (HS) of Nepal (3-0) at the last Quarter Final League match of the 22nd All India Meghalaya Invitation Football Tournament - 2011 held at Polo Ground here today.

With today's win, RWFC has now qualified for the Semi Finals.

RWFC forward - Chesterfield Nongdhar scored the first goal in the 17th minute of the first half of the game.

In the 43rd minute Lalchawnkima scored with a header to make it 2-0 for RWFC.

Marklangki Suting scored the third goal for RWFC with a 30-yard shot which beat the rival custodian in the 87th minute.

In the Semi-Finals, Arhima Football Club will clash with Royal Wahingdoh Football Club on December 19, and Langsning Football Club will play against Meghalaya Police Football Team on December 20 and the Final will be play on December 22.