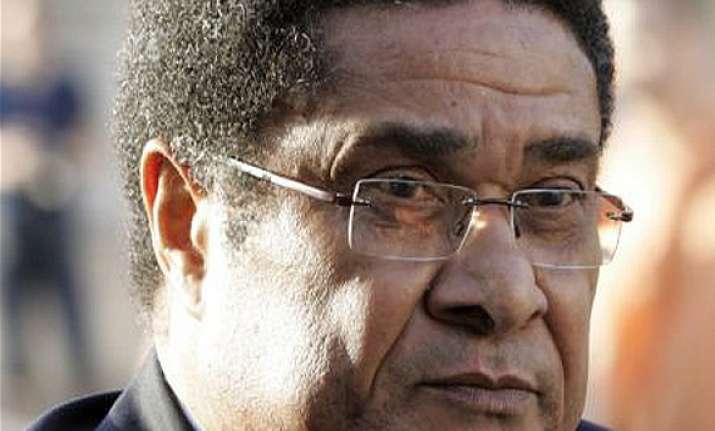 Poland, Jun24: Portugal great Eusebio was in stable condition Sunday at a hospital in Poland after undergoing tests following a heart attack scare, officials said.
The 70-year-old Eusebio was hospitalized in Poznan late Saturday after feeling ill, hospital spokesman Stanislaw Rusek said.
Doctors performed a coronary catheterization, which determined that Eusebio had not had a heart attack, but merely complications from poor health.
"I had the chance to speak to him this morning and asked him whether his heart hurt at all," Rusek told The Associated Press. "He smiled and said, 'not at all,' and that shows that this morning he was in good form."
Doctors have instructed Eusebio to get a lot of rest and sleep, Rusek said, adding that the former player could leave the hospital as soon as on Monday or Tuesday.
A former Benfica star, Eusebio has been accompanying the Portugal national team during its European Championship campaign, and was staying with the team at its base in the town of Opalenica when he fell ill.
This is the fourth time since December that Eusebio, who scored 41 goals in 64 games for Portugal, has sought hospital treatment. The other three times were for pneumonia, blood pressure and severe neck pain.
Eusebio da Silva Ferreira, who was born in Mozambique when it was still a Portuguese colony, became a national icon after his stunning performances in the 1960s for Benfica and Portugal's national team.
In 1998, FIFA named him one of the 10 best football players of all time. He may be best known for his performances at the 1966 World Cup, where he scored four goals in the quarterfinals to help Portugal overcome a 3-0 deficit against North Korea to win 5-3.
The current Portugal side, which faces Spain in the Euro 2012 semifinals Wednesday, was closely following Eusebio's health.
"We are all with him, but we know he's a strong man," Portugal defender Jao Pereira said. "He's always showed that during his sports career and afterwards, and we know he's going to recover quickly. So, that's why we're not that worried because we're confident in his recovery."