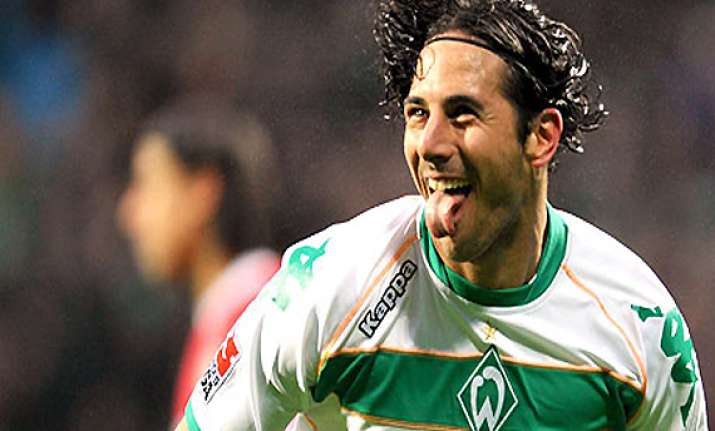 Bremen (Germany), May 15: Peru striker Claudio Pizarro is leaving Werder Bremen after four seasons in his second spell at the Bundesliga club.
Werder says in a statement that Pizarro informed club management on Tuesday of his desire to leave.
Bremen general manager Klaus Allofs says, "We convinced him three times (to stay) with Werder. Unfortunately a fourth time wasn't possible. We regret it very much but are happy a decision has finally been made."
Pizarro, the top-scoring foreign player in Bundesliga history, scored 60 goals and set up another 20 in 103 league appearances since his return to Bremen in 2008.
German media reports Bundesliga rivals Schalke and Borussia Dortmund are interested in signing the 33-year-old.