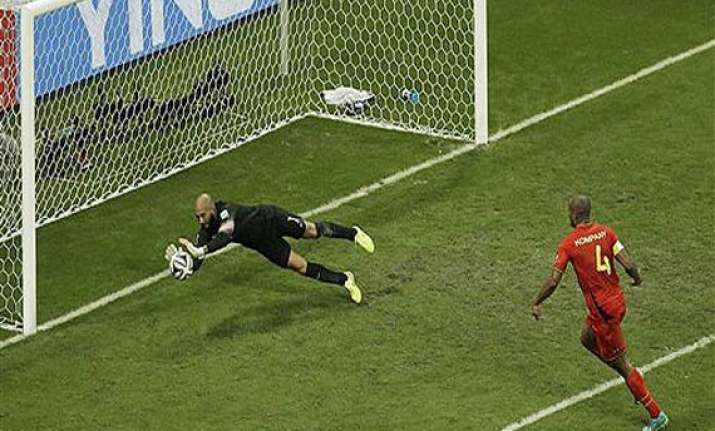 SAO PAULO :  Tim Howard left a lasting impression on Americans from coast to coast -- and fans around the world, really -- for his incredible, improbable saves in the loss to Belgium in extra time that sent the U.S. home from the World Cup to a country captivated.
Howard is a big reason  6-foot-3, to be exact    for the fascination. He has become a Twitter sensation in less than a day, while raising one important question before he leaves Brazil: Will the 35-year-old goalkeeper be back for the next World Cup four years from now in Russia? "When you're in the public eye, it's part of what you have to deal with," Howard said Wednesday of the hype from his record-setting World Cup. "I've been dealing with it for a long time. It's nice that America knows about soccer now. That's what's important." Howard's 16 saves in the 2-1 loss were the most in a World Cup game since FIFA started tracking the statistic in 2002.  
Someone had fun with Howard's heroics on Wikipedia, briefly listing the star goalie as incumbent "Secretary of Defense of the United States of America." Later, the real defense secretary, Chuck Hagel, called Howard with congratulations and a team invite to the Pentagon. A photo from Howard's high school yearbook even began circulating, featuring the quote, "It will take a nation of millions to hold me back."