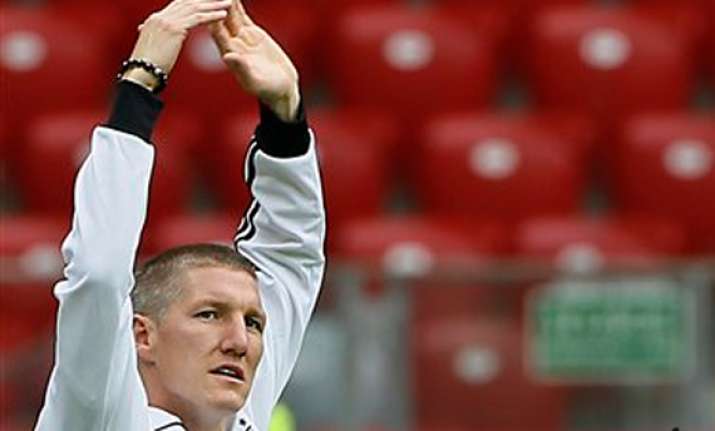 Poland, Jun27: Bastian Schweinsteiger says the day is coming when Germany will finally beat Italy at a major tournament. And that day will be Thursday.
Germany takes on Italy in a European Championship semifinal in Warsaw, having failed to beat the Italians at a World Cup or a previous Euro in seven attempts.
Schweinsteiger says Germany "has no fear but great respect" for Italy. That respect probably comes from its record against Germany.
The Azzurri have an overall head-to-head record of 14-7 in 30 matches against the Germans, with nine draws.
The past may speak for Italy, but Schweinsteiger says this young German generation has no hang-ups about history.