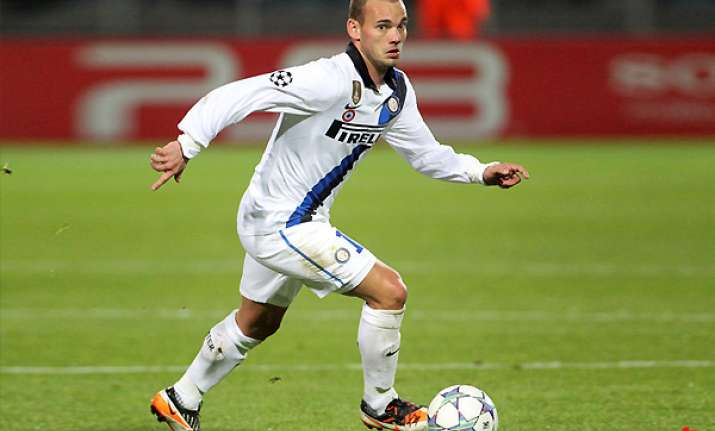 Milan, Dec 13: Inter Milan president Massimo Moratti says he is worried about playmaker Wesley Sneijder's injury problems.

Sneijder has not played since straining a muscle in his right leg during the pre-match warmup for Inter's 2-1 win over Cagliari on Nov. 19.

Moratti says "we're worried about Sneijder because he's injured again. He's still in a bit of pain. He'll get over it, but it's a shame because he could have been useful for us."

Sneijder was expected to return for Inter's match against Fiorentina last weekend—and posted on his Twitter account how excited he was. But the Netherlands playmaker was unable to take part in the 2-0 victory.

Inter is 10th in the Serie A standings with 17 points from 13 games.