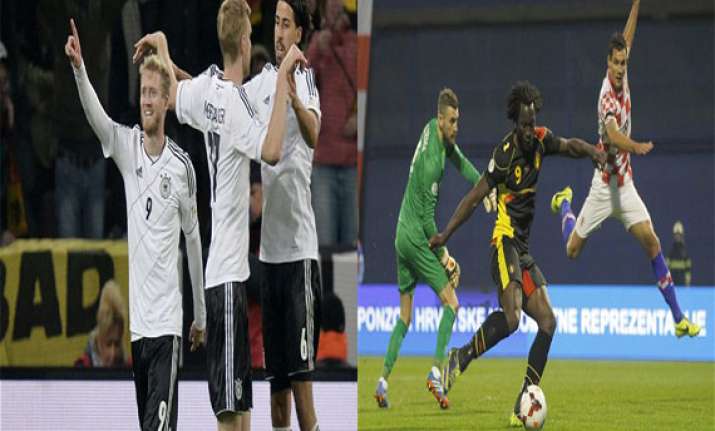 Germany, Belgium and Switzerland qualified for the World Cup in Brazil while Spain, England and Russia also won on Friday to keep their fate in their own hands heading into the European zone's final round of group games.
Next year's tournament is also within sight for Bosnia-Herzegovina, which has never played in a World Cup, but Cristiano Ronaldo looks destined for the playoffs with Portugal after a night when the qualifying picture in the nine groups became much clearer.   
The Netherlands had already secured their passage to the World Cup before their 8-1 demolition of Hungary, featuring a hat trick by Robin van Persie that put the Manchester United striker top of his country's all-time scoring chart with 41 goals.