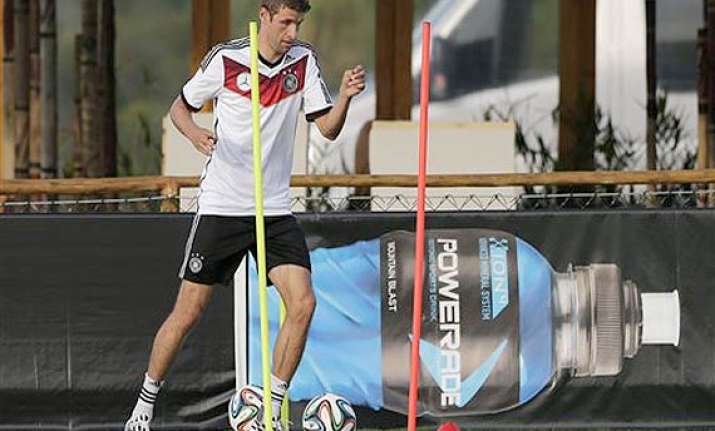 Sao Paulo: Germany's scoring machine in the 1970s Gerd Muller, also known as "Der Bomber", said that current midfielder Thomas Muller will get the FIFA World Cup goal record.
Muller scored his first hat-trick in the World Cup match against Portugal in their Group G opener at Salvador, reports EFE.
Speaking about the Bayern Munich midfielder, Muller said: "The lad's fast, he's got a good technique. He's going to be a great player."
Muller senior expects that the 24-years-old "will eventually get the World Cup goal record as he still has two or three more World Cups in him".
Thomas Muller till now has scored eight World Cup goals, five in 2010 when he got the Golden Boot after finishing the joint top-scorer, and three in 2014 so far.
Another German striker is also expected to break the same record.
Miroslav Klose, 36, who is Germany's all-time-top-scorer with 14 goals so far, is just one short of retired Brazilian Ronaldo's record of 15.