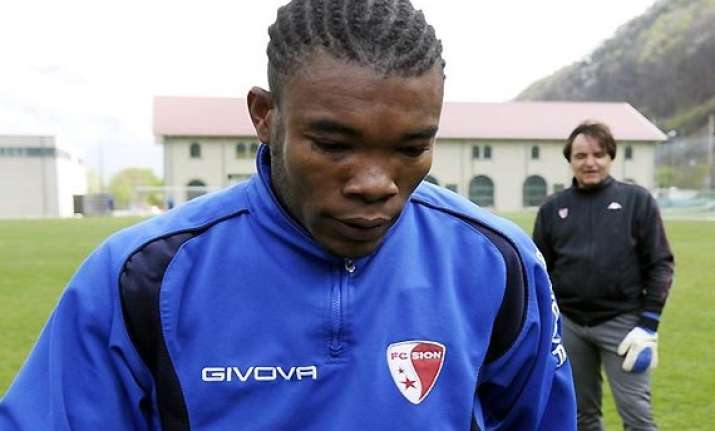 Basel, Jun 7: FIFA has suspended Basel and Ivory Coast midfielder Geoffroy Serey Die for four months over a five-year-old contract dispute, the Swiss champion said Thursday.
Basel said that Serey Die, who joined the club only in January, is banned from the start of next season—a sanction that covers the club's involvement in Champions League preliminary rounds starting in July.
Serey Die can remain with the Ivory Coast team preparing for World Cup qualifying matches this month away to Gambia and Tanzania.
However, the sanction currently includes the Ivorians' final group match at home to Morocco in September and probably the first leg of a playoff round in October.
The 28-year-old player can appeal to the Court of Arbitration for Sport, though his current club cannot because it was not involved in the FIFA case.
Basel said in a statement it had no knowledge of a longstanding breach of contract case when it signed Serey Die from Swiss rival Sion.
Serey Die moved to Switzerland in 2008 after playing for Algerian club Setif.
However, Egyptian club Zamalek filed a complaint to FIFA that it had a valid contract agreement with Serey Die.
Serey Die has previously been involved in an appeal to CAS.
After slapping a ballboy in the face following a Swiss League match with Sion in May 2012, Serey Die's eight-match suspension was reduced to seven by sport's highest court.